Wireless HotSpot Best Practices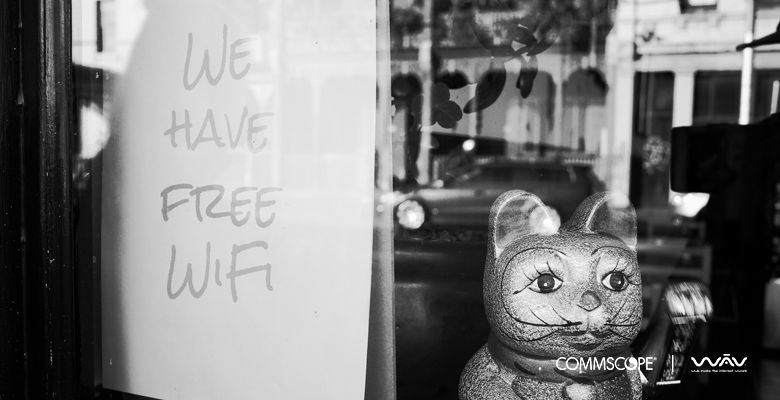 A well-configured wireless hotspot is a versatile tool that can offer a seamless user experience in almost any environment. The experts at CommScope have a few tips and tricks to help you get the most out of your wireless hotspot.
The Benefits of Wireless Hotspots
Businesses
Wireless hotspots can bring immense value to any area that requires communication and connectivity quickly and easily, such as hotels or coffee shops. While a permanent hotspot at a coffee shop or a temporary one set up at a festival or charity run can improve user experience, this technology can also be used to provide critical infrastructure in trying times.
Disaster Relief
If a natural disaster damages or destroys power lines and critical communication infrastructure, wireless hotspots powered by generators can temporarily bridge the gap until this infrastructure can be repaired. This helps ensure that critical communications between citizens and first responders can resume in a matter of hours while repairing permanent infrastructure can take days or even weeks. This can help affected citizens stay in touch with loved ones and receive instructions from first responders and government officials.
Setting Up a Wireless Hotspot
Though setting up a personal hotspot on your phone can be done with a few taps, setting up a wireless hotspot on a larger scale is a collaborative effort. In challenging environments such as post-disaster conditions, a managed service provider can provide the wireless hardware and generator, but may not have the same access to a water tower or boom truck that is usually required to deploy equipment effectively. As such, the entire community (including utility companies and municipalities) will need to work together to reestablish wireless communications.
The Hardware Involved
Deploying a temporary wireless hotspot in a post-disaster scenario requires a fair amount of equipment, including a generator, a switch with SFP ports (these products produced by CommScope), a connection to a fiber or DSL line, wireless access points, antennas, cables (either coaxial or ethernet), firewalls, lightning protection, and subscriber radios or endpoints.
This may seem like quite the list of items, but the experts at CommScope are here to help. Not only will they ensure that you have all the equipment you need, but they will also make sure your hotspot is correctly configured from both a usability and security standpoint and tailored to meet your organization's unique needs.
Where Are Wireless HotSpots Most Useful?
Wireless hotspots can be used for a variety of Wi-Fi connectivity scenarios, but are optimal for any environment where a large number of people will temporarily gather and then leave after a relatively short time frame.
Office Parks
Wireless hotspots can be an excellent tool for office parks. As more organizations move away from desktops to laptops and tablets, wireless hotspots can allow your employees to move around the building freely without worrying about connectivity issues. Deploying multiple hotspots can also spread out network traffic more evenly, reducing strain on each individual hotspot.
Hotspots can also be uniquely configured to best meet the needs of the area of the office they are covering. For example, a large conference room used for video calls will require more bandwidth than the lobby.
Schools
Schools across the country currently remain closed, making wireless hotspots even more critical for education. Not all students enjoy reliable internet access at home, so schools are increasingly deploying temporary hotspots so that students may join video calls and complete coursework from the parking lot. This allows the students to learn effectively while still observing social distancing orders.
Communities
Community events such as charity runs and festivals can benefit from the use of temporary wireless hotspots, while community centers and other permanent gathering places may opt for permanent hotspot solutions.
Healthcare Environments
While hospitals and other permanent healthcare environments have long leveraged internet connectivity to improve patient care and visitor experiences, wireless hotspots are becoming even more essential to providing high-quality healthcare.
Temporary healthcare environments such as drive-through testing facilities set up in parking lots mean that doctors, nurses, and other healthcare workers are performing their duties outside of traditional healthcare environments and away from their typical network infrastructure. Temporary wireless hotspots can allow healthcare workers to access electronic patient records and other vital resources while out in the field, improving patient care.
Wireless HotSpot Best Practices
There are a few best practices you should keep in mind when setting up and configuring your wireless hotspot.
Accessibility
Make sure you know how many devices your hotspot can comfortably support, what type of bandwidth you need to deliver, what kinds of devices will be used, and what services your hotspot needs to offer.
For example, a large office that relies heavily on video conferencing will have different needs than workers in a small office who primarily uses the internet to access their calendars and email accounts.
Security
Make sure you know what sort of security protocols your users will require. For example, first responders may have stringent HIPAA requirements that will drive the authentication conversation.
Configuration
As with all technology, a well-configured hotspot will perform significantly better than a poorly configured one. Make sure you configure your hotspot based on a fully taxed, worse case connectivity scenario to help ensure that your hotspot doesn't become overloaded.
Wireless hotspots can be configured for nearly any scenario. Whether you're a first responder in a disaster zone or a manager on a conference call, wireless hotspots can make it easier to get the job done. To help ensure your wireless hotspots are configured correctly and optimized to meet your needs, you should strongly consider consulting with an experienced third party such as CommScope.
Stay in the Know on Changes in the Channel
Our once-monthly newsletter is curated for people working in the IT industry. Get your copy today.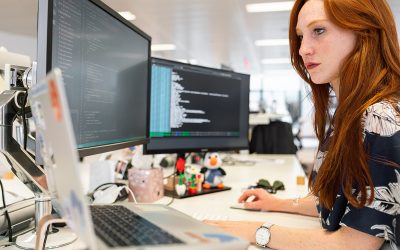 As we mark the first anniversary of the COVID-19 pandemic, remote work and remote learning have both become the norm. Unfortunately, this shift to remote learning brings with it a myriad of cybersecurity concerns that need to be addressed in order to keep your...