What's the story behind how hacking became the norm?
Have you ever thought about how you can apply a hacker mindset to overcoming everyday obstacles? Steven Levy, a journalist who published Facebook: The Inside Story, asserts that hackers have built the world we live in today (for better and for worse).
Listen to this week's episode of the Hello Monday podcast to hear his thoughts on today's hacker culture and what the future of hacking may bring.
Stay in the Know on Changes in the Channel
Our once-monthly newsletter is curated for people working in the IT industry. Get your copy today.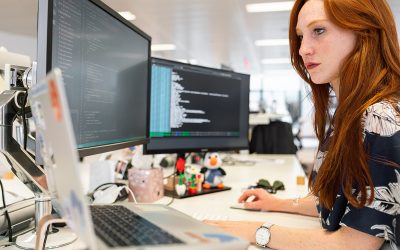 As we mark the first anniversary of the COVID-19 pandemic, remote work and remote learning have both become the norm. Unfortunately, this shift to remote learning brings with it a myriad of cybersecurity concerns that need to be addressed in order to keep your...