What the Frequency is Going on With 6GHz?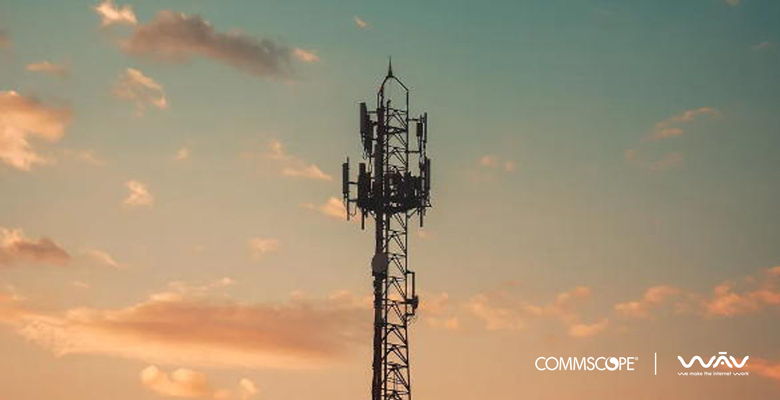 The FCC recently announced that they are opening up the 
the 6GHz section of the Wi-Fi spectrum
, formerly reserved for governmental needs, to the broader public, marking the first time in nearly 20 years that Wi-Fi has received additional airspace. But what does that mean for your business, and what benefits will this extra broadcasting room bring?
What Are the Business Implications of the Now Open 6GHz Frequency?
Formerly restricted to the 2.4GHz and 5GHz sections of the spectrum, opening up 1200MHz of space in the 6GHz band means there will soon be more Wi-Fi to go around.
What to Expect From the 6GHz Bandwidth
This will result in a cleaner spectrum, as devices are better able to spread out. In situations where the 5GHz band of the spectrum has become saturated, allowing some devices to leverage the 6GHz range will reduce or even eliminate issues such as co-channel interference.
Faster Wi-Fi
Preliminary speeds appear to be at least 2.5 times faster than traditional 802.11ax standards. As society's insatiable appetite for video conferencing, live social media content, and streaming services continue to increase, this new room on the spectrum is a welcome change.
Longer Battery Life
One of the many improvements Wi-Fi 6 brings to the table is a feature called "Target Wake Time", which helps devices stay connected to networks longer by conserving battery power.
Wi-Fi 6 does this by limiting the time your device stays awake while connected to a network. While Wi-Fi 5 and other earlier standards required devices to stay awake continually while connected Wi-Fi 6 tells connected devices to put their radios to sleep when they aren't in use, and only wakes them up when the device needs to receive a new transmission, extending battery life.
Room for More Devices
Wi-Fi 5 and other older Wi-Fi standards cause user connections to slow down as more devices are added to the network, which can make Wi-Fi inefficient in settings where there are large numbers of devices, such as a crowded lecture hall, conference room, or coffee shop. Every time a new device connects Wi-Fi speeds slow slightly, which can affect the user experience.
To help address this persistent issue, Wi-Fi 6 is able to handle more devices than older Wi-Fi standards, making it ideal for crowded locations such as hotels, restaurants, stadiums, and airports.
Wi-Fi 6 does this by subdividing the main wireless channel into several sub-channels, each of which is assigned to a single device and only carries data meant for that particular device. This is done using OFDMA (Orthogonal Frequency Division Multiple Access), an RF modulation technique that allows Wi-Fi 6 to simultaneously transmit information more effectively to multiple devices, typically using the OFDM (Orthogonal Frequency Division Multiplexing) technique. This unique approach allows more users to enjoy fast, reliable connections, improving the user experience for everyone.
6GHz vs 5GHz: Do I Need to Change Over?
Opening up this area of the spectrum won't force consumers, managed service providers, or resellers to upgrade their devices to enjoy the benefits of this change. Rather, as new devices that can take advantage of this extra room become available, they will free up space in the 5GHz range for older devices.
These new devices, such as this selection from CommScope, will rely on adaptive MIMO, so they can leverage the 2.4 GHz, 5GHz, and 6GHz ranges and switch between these sections of the spectrum as necessary. This approach will both reduce the number of devices clustering together on any given bandwidth and use whichever spectrum frequency is best suited for the task at hand.
Though we don't yet definitively know what future technology will look like we know that smartphone adoption is only going to become more widespread. Particularly in nations with large populations being able to automatically switch between frequencies will be a boon, improving the user experience for everyone.
The Implications of 6GHz Access on Communications Infrastructure
The opening up of the 6GHz section of the broadband spectrum will provide another physics avenue for communications to be transported, as devices that can leverage all 3 areas of the spectrum become the norm. However, we will likely see the form factor of access points shift to accommodate expanded spectrum access.
What to Expect From the 6GHZ Frequency in the Near Future
It will likely be a while before 6GHz compatible devices are available to the general public as only a few smart devices with 6GHz chips are currently available. However, companies such as CommScope already offer Wi-Fi 6 certified access points to meet increasing demand. Devices such as these represent a game-changer in high-density environments such as hotels, schools, post-secondary institutions, convention centers, and stadiums.
The Economic Benefits of 6GHz
Though 6GHz Wi-Fi will do a lot to improve user experiences it will also have great economic value. A recent study has determined that opening up the 6GHz area of the spectrum could add as much as $153.75 billion to the US economy over the next 5 years.
As general availability increases, so will market adoption as applications like virtual reality, artificial intelligence, and other bandwidth intense applications become increasingly commonplace. By increasing the bandwidth available to the general public, these applications will run more smoothly and experience less lag and other Wi-Fi issues, creating an effortless and enjoyable user experience.
Stay in the Know on Changes in the Channel
Our once-monthly newsletter is curated for people working in the IT industry. Get your copy today.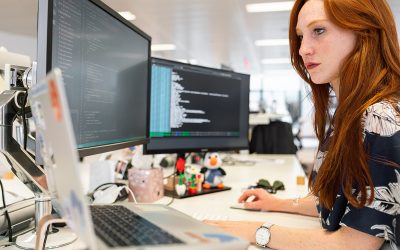 As we mark the first anniversary of the COVID-19 pandemic, remote work and remote learning have both become the norm. Unfortunately, this shift to remote learning brings with it a myriad of cybersecurity concerns that need to be addressed in order to keep your...