What the Adoption Curve for 802.11ax Will Look Like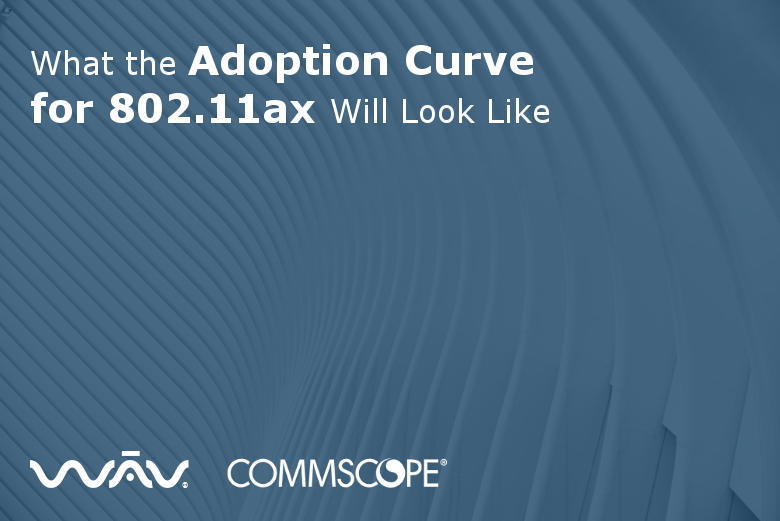 A 2019 Study by Deloitte found that the average US household has 11 connected devices, highlighting consumers' increased demand for connectivity. 802.11ax aims to provide a better Wi-Fi experience for users in environments where Wi-Fi demand is high.
What is Wi-Fi 6?
802.11ax (often known by its simpler name, Wi-Fi 6) is the latest version of Wi-Fi and aims to provide the coverage, capacity, efficiency, and performance that Wi-Fi users require, but often lack in environments where many devices are present. Stadiums, corporate offices, and other large venues often host hundreds or even thousands of connected devices, each of which requires a solid connection for optimal performance.
Wi-Fi 6 is designed to offer:
Higher data rates (meaning faster connections)
Increased capacity (the ability for more devices to connect without compromising your connection speed or quality)
High performance in environments where many devices are connected
Improved power efficiency (since multiple devices striving for a decent connection in traditional Wi-Fi environments often expend large amounts of battery power trying to get a good signal)
Enhanced security (via support for Wi-Fi Certified WPA3)
The FCC tightly restricts which types of devices (and which organizations) can access which bands of the radio spectrum. Mobile devices have, until Wi-Fi 6, been restricted to the 2.4 GHz and 5 GHz bands. However, Wi-Fi 6 compatible devices are able to operate in the 6 GHz band.
What's the Difference Between Wi-Fi 6 & 5G?
With both Wi-Fi 6 and 5G debuting in 2019, many users aren't entirely clear on how these two technologies differ. The main difference is that Wi-Fi 6 is a WLAN (wireless local area network) technology, meant to operate in offices, conference centers, or other crowded public spaces that offer visitors Wi-Fi connectivity. In contrast, 5G is a WAN (wide area network) technology, designed for cellular data, edge computing, IoT applications, and other non-indoor long-distance connections.
In essence, Wi-Fi 6 is for Wi-Fi connections, and 5G is for cellular connections.
What 802.11ax Means for New Mobile Devices
As demand for Wi-Fi continues to rise both at the office and in large public venues, Wi-Fi 6 is a boon for all mobile device users. While older devices will still be restricted to the 2.4 GHz and 5 GHz bands of the spectrum, the fact that new devices can occupy the 6 GHz band means that there is more room for all devices, old and new, to spread out more along the spectrum, creating a better Wi-Fi experience for everyone.
However, even Wi-Fi 6 compatible devices can only take advantage of the 6 GHz connection if they can connect to access points (APs) that are able to broadcast on the 6 GHz spectrum.
Access Points Now Include Built-in 802.11ax Capabilities
Many companies now offer APs with 802.11ax capabilities, but when it comes to Wi-Fi, WAV turns to trusted manufacturers like CommScope.
CommScope's wide selection of APs with built-in 802.11ax capabilities makes it easier for companies to offer their employees and customers a better Wi-Fi experience. This is because these APs allow all users to spread out, improving Wi-Fi speed and connectivity for everyone while also reducing battery usage and improving security. With users demanding constant, fast, high-quality connectivity, many business owners are upgrading their networks to improve their customer experience and enhance worker productivity.
Wi-Fi 6 supported APs are ideal for a variety of venues and applications, including:
Multi-Dwelling Units (MDUs). Residents in housing complexes and condominium communities expect a high-quality Wi-Fi connection. However, when the purchase of Wi-Fi gear is left up to individual tenants, each system ends up competing with its neighbors for a robust signal. By deploying centrally managed Wi-Fi solutions, building managers can solve in-building Wi-Fi performance challenges and generate additional income.
Post-Secondary Campuses. College and university campuses need to offer fast, reliable Wi-Fi to ensure students can learn, conduct research, and complete assignments anywhere on campus from lecture halls to student housing to recreation areas. CommScope has extensive experience mapping coverage and deploying APs effectively to maximize coverage while minimizing equipment costs.
Large Venues. Venues such as conference centers and stadiums require reliable, high-speed internet that can support thousands of devices at a time. CommScope can help ensure that your conference attendees or sports fans can enjoy a fast and reliable connection no matter where they are in your building.
Primary Schools. Primary schools are increasingly turning to technology to enhance the student learning experience; from Chromebooks to virtual reality, schools were relying on the internet even before in-person classes began to move online. To help students access the resources they need, many primary school districts (including Millard Public Schools) rely on CommScope to provide the infrastructure. Schools need to support the wealth of connected devices students rely on and allow teachers to enhance their lessons with video streaming via reliable, always-on Wi-Fi.
Wi-Fi 6 has the ability to improve everyone's Wi-Fi experience when paired with compatible APs. In partnership with the CommScope, the WAV team is here to help improve your network and customer experience. contact us today to get started.
Stay in the Know on Changes in the Channel
Our once-monthly newsletter is curated for people working in the IT industry. Get your copy today.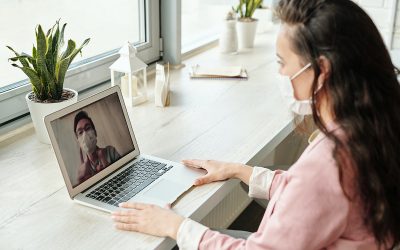 The COVID-19 pandemic has affected how we work, live, learn, and socialize in many ways. Technology has evolved rapidly to facilitate this new way of life, allowing us to swap in-person meetings for video conferencing calls and changing how organizations, including...