The IT Transformation in Education Started with Remote Learning (But Won't End There)
By: Chris Lee 
Before 2020, most students learned in classrooms alongside their peers. However, as the COVID-19 pandemic pushed students out of schools and into the world of remote learning, how educators and students connect and the resources educators use to support learning efforts have had to adapt. 
Even once the pandemic subsides, the technological legacy born out of remote learning is likely to stay and change the face of education forever. 
The Educational Technology Transformation
Even before COVID, educational technology was already experiencing high growth and adoption. According to the World Economic Forum,  global EdTech investments reached $18.66 billion in 2019, and the global market for online education is currently projected to reach $350 billion by 2025. Video conferencing tools, language apps, virtual tutoring, and online learning software have all enjoyed a surge in popularity since the beginning of the pandemic. 
Six technologies, in particular, have had a noticeable impact on how learners of all ages engage with learning materials and connect with educators and each other. 
Online Learning 
Aims to 
Improve Access 
Online learning has made it easier than ever for students of all ages to access education, increasing accessibility. With unemployment numbers high worldwide,  many unemployed adults are investing in themselves by brushing up on old skills or learning new ones, often through free massive online open courses (MOOCs). MOOCs saw an eye-watering  435% increase in enrollment between February and March of 2020. Moving courses online means that students can now access high-quality educational courses and tools regardless of where they live, improving opportunities in rural and remote locations. 
However, this increased accessibility is only possible if we continue to strive to close  the digital divide  and ensure truly equal access regardless of location or income. Initiatives such as the FCC's Rural Digital Opportunity Fund aim to ensure all Americans can access the digital tools they need to succeed. 
Online Learning Management Systems Thriving
Online learning management systems have become the backbone of remote learning efforts, allowing educators to deliver online lessons, grade assignments, and share reading materials with their students. The main benefit of these systems is their ability to centralize a large number of features on one platform and give students (and their parents) insights into student progress. 
Though there are a number of smaller start-ups popping up to fill this niche, large tech companies are also investing in this space. Google's LMS platform (Google Classroom) saw its user base double between March 2020 and April 2020. To assist with remote learning efforts, the tech giant also  started offering schools free access to normally paid features in its Hangouts app, donated 4000 Chrome laptops, and has pledged free internet access for 100,000 US households. 
Microsoft has also invested in education and recently provided a $1 million grant to Kano, a small company whose goal is to teach children how to code. 
Online Courses Proliferating
Companies like Coursera, which provides online access to courses, certificates, and degrees from a variety of world-class institutions and companies, are also making it easier than ever for adult learners to access higher education. To help support remote learning efforts, UNESCO has also compiled a list of high-quality distance learning solutions for K-12 students. 
Virtual & Augmented Reality in the Classroom
 (& at Home)
Virtual and augmented reality has truly revolutionized how students interact with learning materials. As COVID keeps students at home, educational VR and AR experiences allow students to learn via virtual tours and engage with various educational topics. 
Some notable companies in this space include: 
AI 
& ML 
Supports Data-Driven Decisions, Increases Efficiency, & Reduces Costs
Artificial intelligence and machine learning are revolutionizing a lot of sectors, and education is no exception. Some institutions are leveraging AI and ML to tailor lessons to student needs, teach languages, improve memory retention, and make lessons more accessible. 
A few noteworthy organizations in this space include: 
Smart Campus Tech Creates a Connected Learning Experience
The Internet of Things (IoT) has changed a lot about how we, and our devices, stay connected. Smart campuses use the IoT to connect all devices (including smartphones, tablets, and computers) as well as sensors and other data gathering devices on their network to improve network operations and increase efficiency. 
For example, some smart campuses are  outfitting their buildings with sensors that detect whether a particular building or room is in use  and automatically adjusts that area's power use accordingly, saving money by turning off lights and adjusting temperature settings. Other campuses are  using apps such as smart laundry apps  that allow students to pay for and operate on-campus washing machines and dryers or use apps that allow them to easily pay for cafeteria purchases or purchase university event tickets. Smart technologies are also replacing keys as some campuses allow students, staff, and faculty to tap their Apple devices to near-field communication readers to unlock doors to campus gyms and other restricted buildings. Other campuses have begun installing  specially programmed Ecco Dots in dorm rooms that have been trained to answer student questions about dorm and campus life. 
Smart Campus Security 
& Bandwidth 
Concerns
However, this increased interconnectedness also brings with it  increased security concerns that need to be carefully considered and addressed.  
Many educational institutions interested in implementing IoT devices  will also need to examine and upgrade their existing network infrastructure to handle the additional bandwidth student and faculty devices, sensors, cameras, and other devices require to stay connected. 
Smart Campus Privacy Concerns
IoT on campus also presents a variety of privacy concerns, as many IoT networks track students, staff, and faculty as they move around campus and collect potentially sensitive data via a variety of devices and sensors. This data will need to be kept secure across the network, and if more states adopt acts like the California Consumer Privacy Act, institutions will also need to develop mechanisms to allow individuals on campus to have their data deleted or opt–out of tracking. 
Should high-tech campuses become the norm, less wealthy institutions may find themselves pressured into investing heavily in these expenditures and employing the necessary specialists to maintain them in order to remain competitive and attract students.   
Remote Learning: Then vs Now
Decades ago, remote learning involved educators and educational institutions physically mailing out course materials to students, who would then complete the work and mail everything back. Things were a lot more technologically advanced even before COVID made remote learning the default style, but before the pandemic, distance learning was more likely to be used by full-time employees studying part-time while working and students in remote regions.  
According to the National Center for Education Statistics,  in 2018, only 34.7% of college students were taking at least one online course, an increase of less than 2% over the previous year. 
When post-secondary schools first closed their doors,  many opted for relatively low-tech solutions such as video conferencing software and other third-party communication tools to get students through to the end of the semester. This approach essentially took the existing lecture model and moved it online with minimal modifications. This stilted approach was caused by the fact that many schools were forced to shutter quickly and were unprepared to suddenly pivot to remote learning. As 2021 gets further underway, schools are adapting more easily and investing more heavily in EdTech and related software designed to promote communication and support students. 
Though many educational institutions have only embraced remote learning so quickly out of necessity,  educational experts are predicting that a more flexible hybrid model that blends in-person instruction with remote learning may become the norm. 
Technology evolves quickly, and it isn't always easy to stay informed. ChannelBytes makes staying up to date easy with  educational articles and webinars.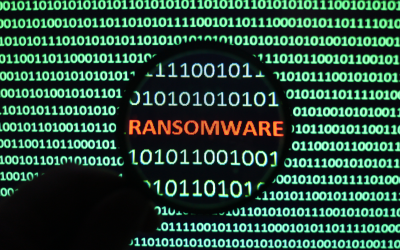 Ransomware. It's the devil that we know and despise. After all of these years, we certainly understand it: An attacker will trick an individual to click on a disguised link or email attachment, which will then trigger a download of malware onto the victim's computer....