The Impact of Social Media on Business Networks & Security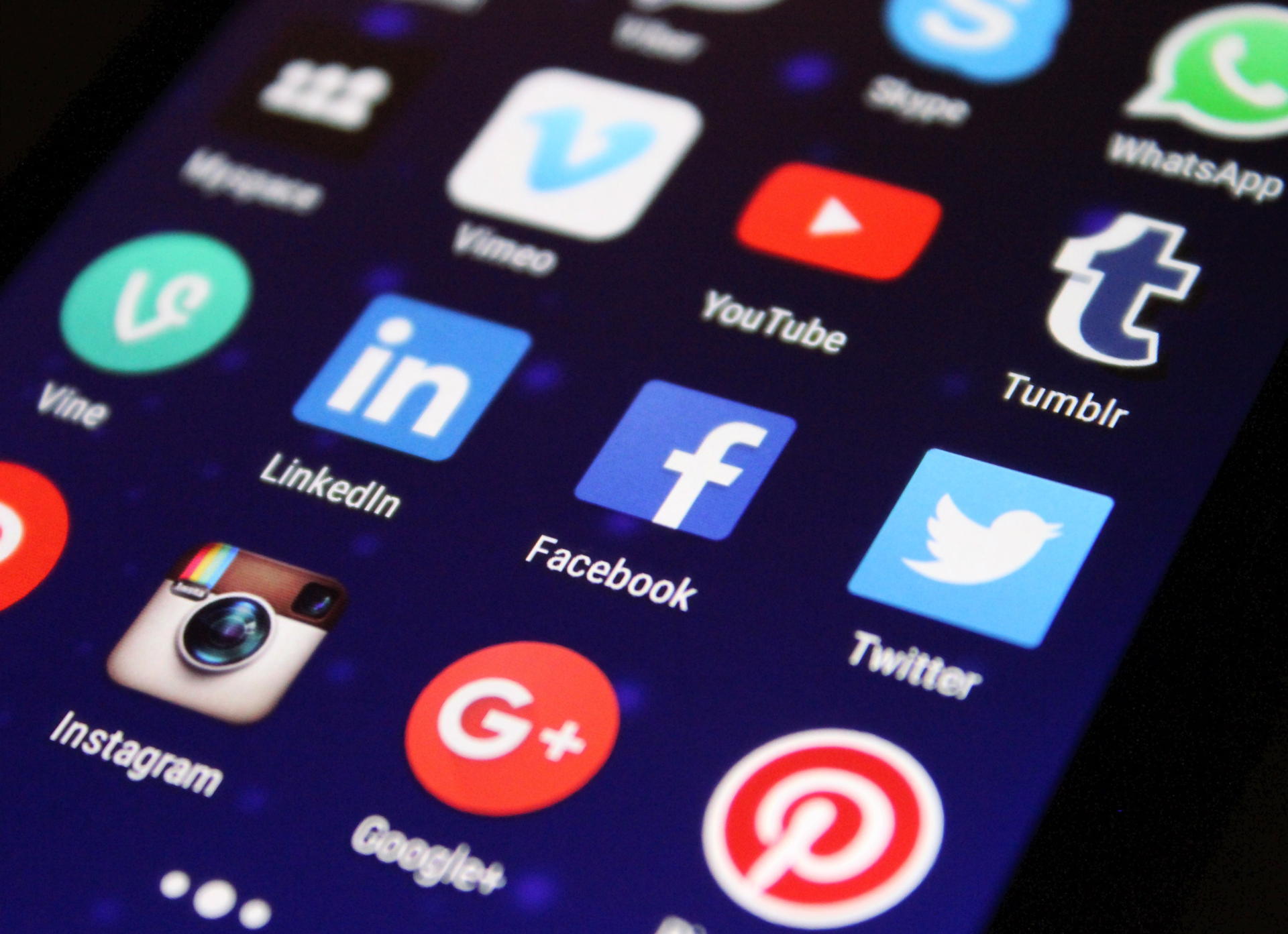 Social media offers incredible potential for individuals and organizations that understand how to use it properly. Whether you're trying to supplement your existing marketing strategy, add visibility to your brand, or connect directly with customers, your business stands to benefit greatly from the convenient communication and amazing networking potential that various platforms provide.
As awareness of social media's value spreads, companies of every size are jumping on the bandwagon — in fact, it's estimated that 73% of small businesses now invest in social media marketing.
However, social media use comes with risks as well as rewards, and companies that use it need to know exactly what implications the technology has for their business networks and security.
If you're planning to make use of social media for your business (and there's plenty of reason to do so), you'll have to learn how to protect your interests so that you can enjoy its benefits fully and safely. As the saying goes: with great power comes great responsibility.
How Using Social Media for Business Improves Networking
Social media use offers a serious competitive edge for companies who know how to implement it. Platforms such as Facebook Messenger make it easy for businesses to build chatbots, which provide personalized and fully-automated feedback to the app's 1.3 billion monthly users.
Giving your customers that kind of round-the-clock accessibility is an excellent way to reduce strain on employees in customer-facing positions, and is also considerably cheaper than building a mobile app from scratch.
Savvy businesses can also use social media to increase their visibility and cultivate brand awareness. LinkedIn is currently a frontrunner for B2B companies, 97% of which use the platform for content marketing. B2C companies often gravitate towards platforms that rely on engaging visual content, such as Instagram or YouTube (since social media posts featuring videos can increase engagement by nearly 50%).
Additionally, businesses can make use of social media to increase productivity and facilitate teamwork amongst their own employees. Team-building programs such as Slack, while not strictly social media platforms per se, often incorporate their most useful features to allow for clear and simple communication between members of a given organization — organizing topics with hashtags, tagging people in conversations, and convenient instant messaging are all par for the course.
The Security Risks of Using Social Media for Business
Of course, you don't get all those advantages without having to sidestep a few hazards.
When it comes to social media use, most of the risks involved have to do with the sensitive user information that companies collect as their customers interact with them. For example, many chatbots ask questions that customers must answer to receive tailored feedback, and use the information provided to help the organization form a clearer picture of who those customers are.
As such, the business learns how best to reach specific audiences — but must also take steps to make sure a customer's personal information is never lost, misused, or stolen by outside parties.
Potentially sensitive user information collected via social media may include:
Client websites
Passwords
Mailing addresses
Phone numbers
The means to access linked accounts (including everything from other social media profiles to email accounts and banking apps)
Demographic information that could be used to unfairly influence a person's decisions
Companies that lose or abuse user information often face severe and debilitating public backlash, so it's vital to guard it like you would any other precious commodity. While you're at it, be sure to take the same steps to secure your team-building apps (since they may collect similar info from your employees who use them for internal networking).
How Businesses Can Beef Up Social Media Security
There are numerous strategies and tools your business can use to keep your social media access safe and productive:
Create corporate guidelines for social media use. Setting firm policies is essential for making sure all your employees use company social media accounts appropriately. Guidelines should specify exactly how information is to be used, and who has the authorization to use it. For example, it's generally best not to give everyone in the company administrative access to the corporate Facebook page — entrust that to a single person or a dedicated social media team.
It goes without saying that all laptops and portable devices that are used to access corporate accounts should be password protected, but that's not all. Try using automatic password reset programs, which routinely prompt users to change their passwords at specific intervals. This will make it more difficult for hackers to break into your accounts or access your hardware. It will also save your IT department from some busywork and allow them to focus on tasks that can't be automated.
It's also a good idea to install tracking and encryption software on your company's devices, just in case they're taken by someone who shouldn't have them. CoSoSys, McAffee, and Symantec all offer

 

popular endpoint protection programs.
Compile your syslog output from infrastructure such as routers and web-servers, so that your staff can periodically review it for potential breaches. Most pieces of network equipment are capable of sending

 

syslog messages, which can then be consolidated in a database and filtered to identify discrepancies. Investigating these discrepancies may alert you to security incidents while you still have time to address them, and allow you to solve such problems efficiently. Like automatic password reset programs, syslog filtering software is an excellent way to reduce pressure on your IT staff, who might otherwise have to spend countless hours combing through the database for noteworthy messages.
Easy Security Mistakes to Avoid
Some businesses are excessively leery of social media, to the point where their caution becomes counterproductive. You'll want to stop short of the following strategies so that you don't cut yourself off from social media's potential:
Blocking websites like Facebook and Twitter in your office. There's no way you can keep your employees away from social media completely if they want to use it, and it's much better to have it happen under your nose where you can control it somewhat, or use it to collect useful data. Instead of blocking, try teaching — why not hold occasional meetings or seminars about effective social media use?
Not training your staff to recognize malware or phishing. Creation of malware was up by more than a third in 2017 compared to the start of the decade, and phishing scams

 

have gone up 150%

 

in the last year alone. That's bad enough when it's just your personal information at stake, but if one of your employees falls victim to such an attempt it can mean losing the data (and the trust) of your customers. Fix this issue by regularly sending out information to your staff about potential red flags that might signify these attacks.
Not hiring a social media manager. Too many companies treat social media as an afterthought, when the reality is that it's a necessary and constantly-evolving resource. Hiring or training a person to research risks, set sound policies, and preside over training for social media use is just as important as having someone in charge of physical security for your office.
Committing to Social Media for Long Term Rewards
Businesses that want to be competitive simply can't afford to ignore the power that social media can grant them. Collecting data from chatbots, ad analytics, and customer interactions can help you predict trends, hone in on target markets, and develop more meaningful relationships with your stakeholders. You can even use social media to increase productivity in your office. Of course, every tool comes with risks and social media is no different — but like every tool, learning how to use it properly will protect you from avoidable accidents. Make sure your company is ready for safe and sustainable growth by taking charge of your social media security and controlling the way you put it to use.
About the Author, Jon Bennett
Jon is a Client Account Manager at SynerComm Inc. His success in this role stems from his focus on building great relationships and placing customer goals and initiatives first to ensure mutual success. His adaptable, problem solving approach to issues allows him to offer immense value to stakeholders. As a proud Phoenician and Sun Devil, he also enjoys taking an active role in his community. Connect with him on LinkedIn.
Stay in the Know on Changes in the Channel
Our once-monthly newsletter is curated for people working in the IT industry. Get your copy today.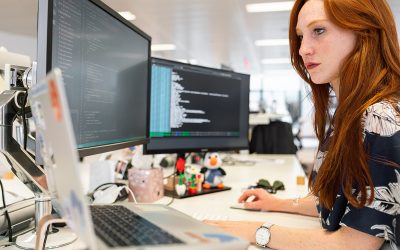 As we mark the first anniversary of the COVID-19 pandemic, remote work and remote learning have both become the norm. Unfortunately, this shift to remote learning brings with it a myriad of cybersecurity concerns that need to be addressed in order to keep your...