The Digital Divide: How Connectivity Creates Economic & Social Opportunities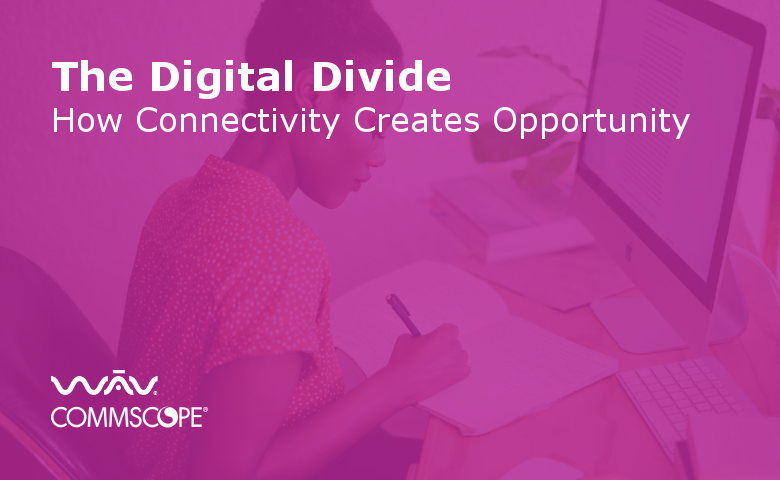 The pandemic has moved the remote learning needle forward, whether society is prepared or not. As back to school season begins, students across the United States are relying on the internet to access assignments and participate in digital classrooms.
Unfortunately, not all students have access to a high-speed, reliable internet connection, creating a significant educational gap between students who have access to the tools they need to succeed and those who don't.
What is the Digital Divide?
The digital divide refers to the gap between individuals who have access to reliable, high-speed internet (allowing them to access modern information and communication technology) and those who do not. In America, this form of inequality is most prevalent between urban and rural communities (with many rural communities lacking reliable internet access) and between socioeconomic groups, with lower-income individuals less likely to have access than their wealthier counterparts.
As a result of this digital divide, millions of Americans lack access to reliable, high-speed internet. While this gap was a cause for concern before COVID-19, the pandemic has forced students across the country to learn from home. Schoolchildren, university students, and adult learners alike without reliable internet access now face limited educational options and may no longer be able to reach their full potential.
Reliable Internet Access is Crucial During COVID-19
A full 53% of Americans have said that the internet has been an essential resource during the COVID-19 pandemic, yet research conducted by Microsoft in 2019 shows that as many as 163 million Americans may not have reliable access to high-speed internet. This gap is most obvious in rural areas, where a 2019 Pew Research study found that only 2 out of 3 rural Americans have broadband access.
Going to School in a Taco Bell Parking Lot: The Digital Divide on Display
A photo of two girls doing their homework outside a Taco Bell in Salinas Valley recently went viral, shining a light on the stark realities of the digital divide. The children did not have access to reliable internet at home, so they sat on the sidewalk outside their local Taco Bell in order to take advantage of the fast-food chain's free Wi-Fi.
Though the Salinas City Elementary School District (SCESD) has since provided the two children with wireless hotspots so they can complete their schoolwork at home, the photo illustrates the fact that the internet connectivity can no longer be viewed as a luxury. Instead, the internet has become as vital as any other utility such as water, heat, or electricity. A reliable internet connection is crucial for remote learning and remote work, so closing the digital divide is now more critical than ever.
Connectivity Fuels Sustainable, Long-Term Economic Growth
Without the tools they need to access remote learning resources, American students of all ages face being left behind. A reliable, high-speed connection makes it possible for children to attend school remotely, allows university students to continue their studies without the need to attend in person, and opens the door for adult learners seeking better jobs and more secure futures. By investing in this crucial infrastructure now, communities benefit by attracting and retaining educated workers, fueling sustainable, long-term economic growth.
The One Million Feet of Cable Initiative
To help ensure all Americans have the tools they need to succeed, WAV is launching the One Million Feet of Cable Initiative and encouraging all service providers, integrators, partners, and technologists to join us. As the name suggests, the goal of this initiative is to deploy one million feet of cable to underserved American communities before the end of 2020 in an effort to help close the digital divide.
By deploying cable, the WAV team and our partners are able to empower people, places, and communities and ensure that all Americans are able to access the remote learning resources they need to succeed.
Stay in the Know on Changes in the Channel
Our once-monthly newsletter is curated for people working in the IT industry. Get your copy today.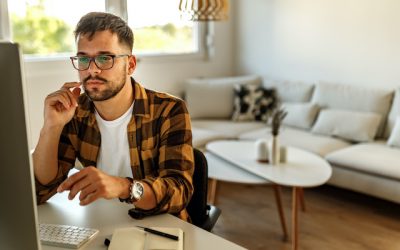 By: Chris Lee  Before 2020, most students learned in classrooms alongside their peers. However, as the COVID-19 pandemic pushed students out of schools and into the world of remote learning, how educators and students connect and the resources educators use to support...