Taking a Byte out of Channel Engagement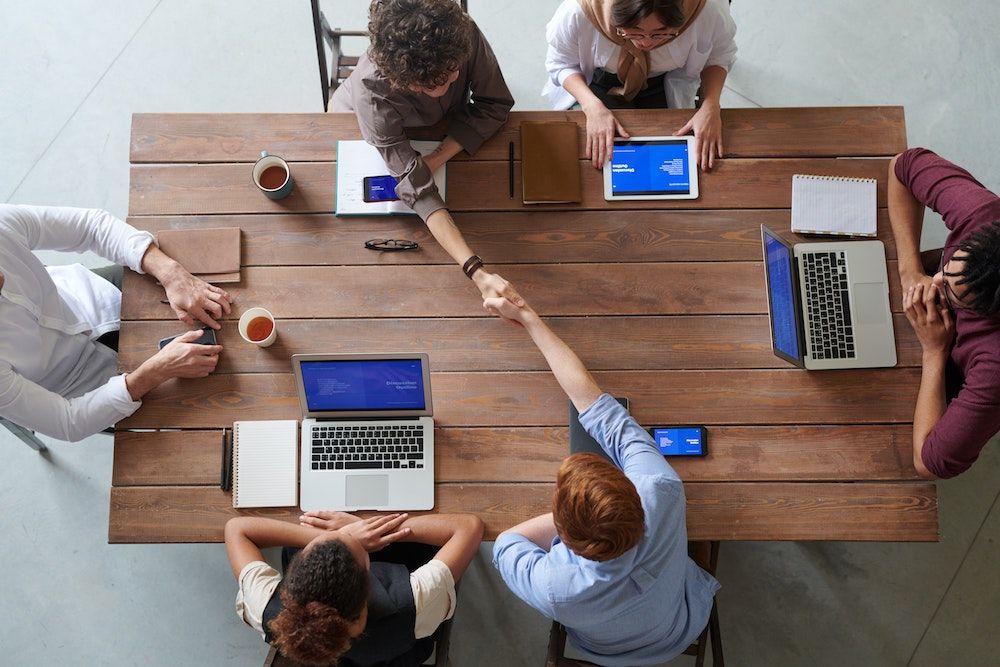 Ruckus and CommScope share a passion for a channel go-to-market strategy, meaning channel engagement is a top priority. One key initiative to drive partner engagement is an annual Advisory Forum, developed and executed by Ruckus' Director of Channel Enablement, Jennifer Judy. Each year, Jennifer gathers executives from strategic resellers and distributors to gather feedback, discuss business challenges, and network with their peers. These meetings bring immense value to both partners and Ruckus alike, and Jennifer quickly realized that the value could be amplified by more frequent interactions within the community.   
Like most good ideas, it all started over a meal and some drinks. Jennifer and I discovered an opportunity for Ruckus to join forces with Reel Axis – a company spawned to leverage technology to develop creative, clever and fast go-to-market channel programs.  
We decided to collaborate to build a platform that enables meaningful conversations between Advisory Forum members and Ruckus leadership, product management and program owners. This platform would eliminate bureaucracy and give partners the opportunity to share unfiltered commentary about products, services and policies directly. Concurrently, this global platform also allows partners to network and share lessons learned without worrying about competition. 
With a clear mission in mind, Jennifer and the Reel Axis team sketched out the bones of the Channel Bytes groups platform. With Channel Bytes, we could drive communication, collaboration, and ultimately revenue. After months of building, the platform went live at the Big Dogs Advisory Forum in Washington D.C. in November 2019 with a web-based, iOS and Android application. 
While Channel Bytes has only been live for a short time, we are already receiving positive feedback. 
"The Advisory community is imperative for the relationship between CommScope-Ruckus and the channel to talk and address key topics and give specific insights into what was, is and will be. CommScope-Ruckus has continued to take the feedback of the Advisory community and use it to shape the vision of the company. I am excited to see this new form of more regular and pertinent information is making Ruckus simply better once again," said Jon Novakowski, Chief Visionary Officer and Owner of Vector Tech Group. 
Communication isn't always easy. As Jennifer says, with this new application we are taking positive steps forward one "byte" at a time! 
Learn how to become a CommScope PartnerPro Networking partner ruckuswireless.com/partners 
---
Chris Lee 
With over a decade of experience in tech, sales and marketing, Chris Lee is the President of Reel Axis and Co-Founder and Chief Geek of Channel Bytes. He has spent his career solving problems for resource constrained companies with his ability to bring people, processes and technology together to support organizational growth. Prior to founding Reel Axis and Channel Bytes, Chris held several senior sales and marketing executive roles with technology distributors, vendors and MSSP/VARs across the US. 
Chris is a proud foodie and avid "gadget guy" who currently lives in Oceanside, California with his wife, two children and two dogs. 
About Us 
Reel Axis is a technology firm specializing in the design and execution of go-to-market programs. Our Channel Bytes SAAS platform brings together proprietary software and various toolkits to enable companies to better tie together their sales, marketing and communication efforts. Our platform seamlessly integrates into companies' existing infrastructure and features to save time and money. We bring people, process and technology together using personalized strategies that are easy to implement and measure. 
Stay in the Know on Changes in the Channel
Our once-monthly newsletter is curated for people working in the IT industry. Get your copy today.