Starlink is Now Offering Internet Service Across North America (& What That Means for the Future of Broadband)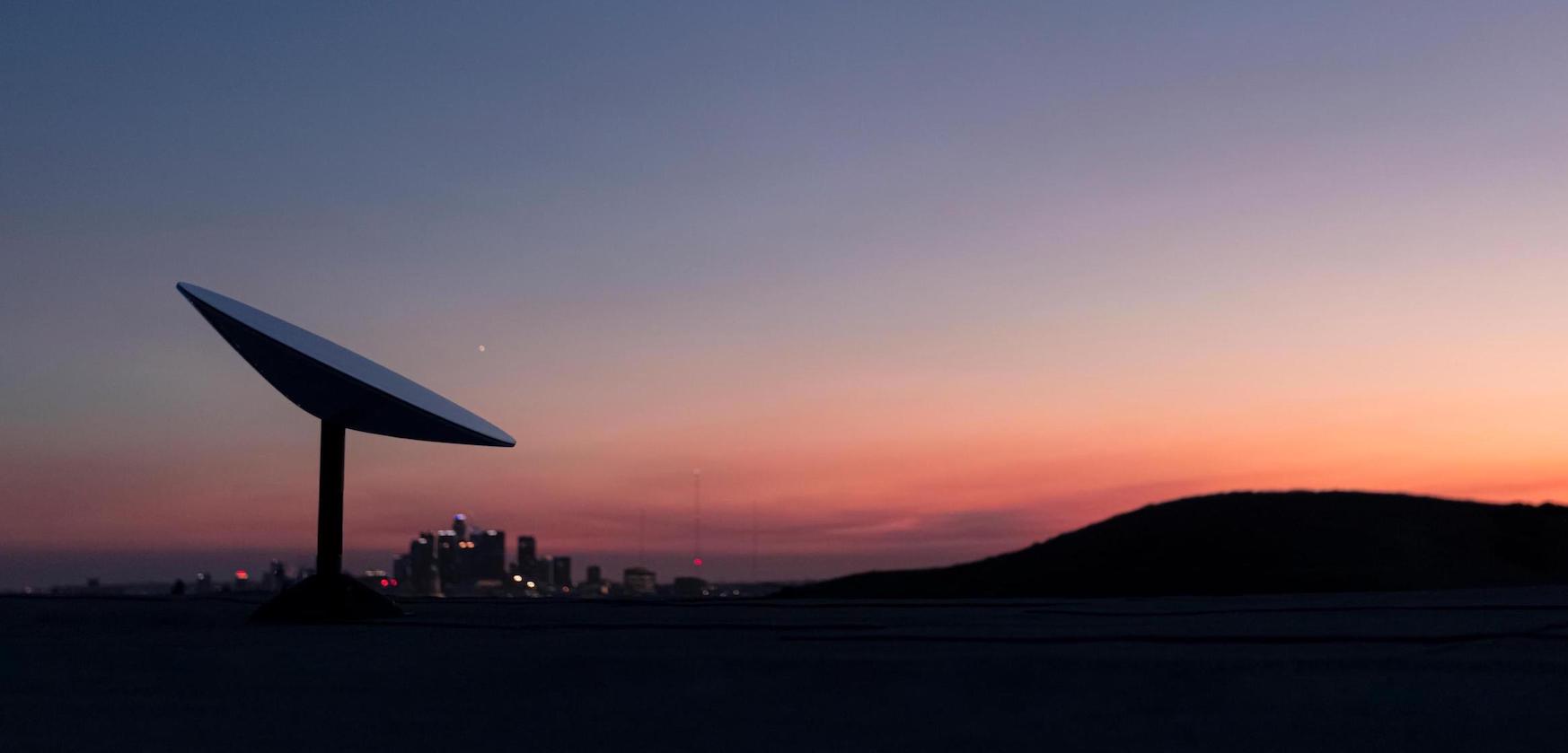 Having access to fast, reliable, and affordable broadband has become essential, particularly during the ongoing global pandemic. However, according to the FCC's Eighth Broadband Progress Report, 19 million Americans (approximately 6% of the population) still lack access to fixed broadband services at threshold speeds. SpaceX's Starlink claims they aim to help close the digital divide by bringing satellite internet service to underserved communities, but many question whether they are up to the task.
What is the Digital Divide?
The digital divide refers to the gap between individuals and families who unable to access computers or the internet easily (because of a lack of service or financial barriers) and those who can.
Read more on the Digital Divide from ChannelBytes contributors:
This digital divide holds many Americans back, limiting remote work and educational opportunities and curtailing access to vital services such as telemedicine. Being able to work from home is not only critical during the COVID-19 pandemic but also expands the number of jobs available to Americans in rural or remote locations. Reliable internet has also become vital for accessing educational resources, setting students of all ages up for success by expanding their future career options.
Telehealth also depends on fast, reliable internet, so physicians and other healthcare providers can offer video consults and appointments. Internet access allows rural and underserved Americans to remotely access specialists and other vital medical resources located in large urban centers, reducing or eliminating the need for travel while improving overall quality of life.
SpaceX Starlink: A Brief Overview
The goal of Starlink is to offer satellite internet to the entire world in an effort to close the digital divide. However, steep up-front costs and a high monthly subscription cost mean that Starlink is currently too expensive for many low-income Americans and may actually widen, rather than help close, the digital divide in underserved communities.
This satellite internet company was developed as a revenue-generating business to help fund SpaceX's Mars colonization goals and relies on low-Earth orbit satellites to deliver low latency internet connectivity. What differentiates Starlink from other satellite internet providers is the fact that these satellites cost less to manufacture than traditional telecommunications satellites, making them a more affordable option than other satellite-based internet options. However, satellites are still expensive, which means while this approach may be less expensive than other satellite-based approaches, it is likely to remain significantly more expensive than more affordable broadband options such as fiber.
Steep Up-Front Costs Currently Limit Access
A subscription to Starlink's "Better than Nothing" Beta (available in select regions of the US, Canada, and Europe only) is $99 per month, and the Starlink Kit (which includes a mounting tripod, Wi-Fi router, and terminal) costs an additional $499, the full cost of which is born by their Beta testers.
This high barrier to entry could impact rural Americans in particular since this underserved demographic has an average median annual household income of about $47,000 as of 2010. As such, the very individuals who could most benefit from this option may not be able to afford it. Elon Musk has stated that the biggest challenge Starlink faces is reducing up-front user costs, and other industry experts have drawn the same conclusion. However, whether Starlink becomes an affordable option for average Americans remains to be seen, particularly since Mr. Musk has made it clear that Starlink's future profits are a key source of funding for his Mars mission.
With Profits Earmarked for Moonshot Projects Price Reduction Seems Unlikely
A recent article by Larry Press, a professor of Information Systems at California State University, breaks down Mr. Musk's Starlink plan:
As of 2020, SpaceX had about 800 satellites in service, each of which only has a limited coverage area and only has enough bandwidth to support a fixed number of customers. However, the company aims to add 120 additional satellites per month and currently has government approval to deploy a mega cluster of 12,000 satellites though they have requested permission to add 30,000 more.
 Theoretically, all of these factors should drive down the cost, which should, in turn, eventually help reduce Starlink's eye-popping price tag. However, Elon Musk has made it clear that the ultimate goal of Starlink is to fund SpaceX's moonshot projects and that future profits from Starlink have already been earmarked for SpaceX's expensive space travel ambitions.
Starlink Funding & Environmental Controversies
Having access to fast, reliable, and affordable broadband has become essential, particularly during the ongoing global pandemic. In an effort to close the digital divide, the FCC offers generous grants to service providers willing to invest in underserved areas. Controversially, SpaceX' Starlink was allowed to compete and was awarded $885 million in Phase 1 funding.
As a result, many local internet service providers have questioned why unproven, yet-unreliable beta technology was awarded funds that are desperately needed by economically depressed, underserved communities now more than ever as the COVID-19 pandemic rages on. However, there is hope for those opposed to Starlink and its funding: Though the funding winners have already been chosen, each firm still has to submit a long-form application to further detail their plans and qualifications. Should those obligations not be met, the FCC is within its right to revoke funding. 
Starlink Mega Constellation May Not Even Be Legal
A new paper published in 2020 also reveals that Starlink's flood of satellites may actually be illegal and that the FCC could be liable for not considering their impact on the night sky and ignoring a key piece of federal environmental legislation.
This article supports a chorus of voices from within the astronomy and astrophotography community that bright mega-constellations like Starlink could have a severe impact on professional astronomy and armature astrophotography alike. Even more concerning, observatories that scan the sky for potentially dangerous asteroids may be impacted by this flood of artificial satellites, leaving Earth vulnerable.
What Starlink Means for the Future of Broadband
Starlink's goal is to offer worldwide internet coverage to wealthy nations and individuals in an effort to fund Mr. Musk's pet SpaceX projects.
Starlink, true to Mr. Musk's philosophy of disruption, has taken aim at established telecoms, though the high cost of access means that it is unlikely to supplant more affordable competitors any time soon, even with the FCC grant. However, according to Mr. Musk himself, Starlink access is designed for rural areas, and the network of satellites won't have enough bandwidth to serve large cities. As such, even if Starlink is able to live up to its lofty promises, it is more likely to simply become one option among many capable of causing minimal, if any, disruption.
Starlink Faces Bi-Partisan & Industry Opposition
Mr. Musk has long been known for his go-big-or-go-home attitude, but whether Starlink lives up to the hype aims to be seen. Organizations such as the Fiber Broadband Association and NTCA – The Rural Broadband Association, as well as a bi-partisan group of 158 congressmen, have questioned whether Starlink will be able to meet their RDOF obligations as outlined by the funding provided by the FCC.
Starlink is only in its beta phase, and the steep up-front costs and high monthly fees shouldered by users means that even with funding help, Starlink is likely to remain out of reach for many Americans already feeling left behind.
Starlink is Likely to Leave Rural, Low-Income Americans Behind
It has been widely proven that internet access helps reduce poverty by improving economic opportunity via access to remote work and online educational opportunities as well as improving access to healthcare via telemedicine. With Starlink, the main issue will be offering rural and lower-income Americans access at a price they can afford.
Directing FCC funding to support Starlink leaves less funding available for tried-and-true approaches offered by trusted carriers with long-standing reputations. Even if Starlink lives up to the hype, barriers to access mean that rural, economically depressed regions that require help the most are likely to remain underserved.
Fast, reliable internet has become essential for keeping rural and other underserved areas connected, both during the pandemic and beyond.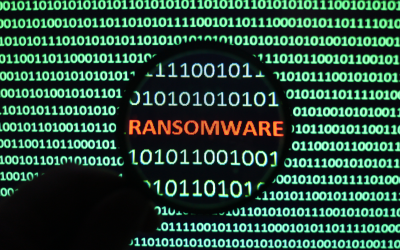 Ransomware. It's the devil that we know and despise. After all of these years, we certainly understand it: An attacker will trick an individual to click on a disguised link or email attachment, which will then trigger a download of malware onto the victim's computer....