Worried About Spending Too Much on Cloud Services? Bird Rock Systems is Here to Help!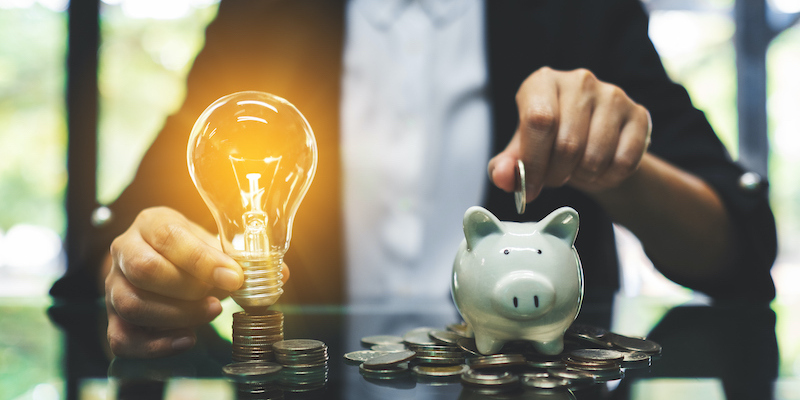 By: Joseph Javien
The cloud has revolutionized IT. The migration from data centers and on-premises equipment has quickened its pace quarter after quarter. Profits for cloud providers are soaring, and organizations are in a bidding war for resources that have relevant cloud knowledge and experience. One of the unintended results of this revolution has been cloud costs for organizations. They have soared, and in many cases, the promise of the cloud has dissolved amongst those charged with keeping the organization's finances in order.
The Cloud is Booming, But Not All Spending is Useful Spending
The 2021 Flexera State of the Cloud Report stated of surveyed organizations, "61 percent overall plan to optimize cloud costs in 2021, making it a top initiative for the fifth year in a row". This is indicative of pressure from the top of org charts to further optimize cloud installations. The reality of this pressure lies in the respondents' answers, which found that most believe 30% of their cloud spend is wasted; This is consistent with the Flexera findings, which found that the average company is wasting 35% of their cloud spending funds.
With COVID acting as a catalyst, cloud adoption accelerated as workforce requirements changed overnight. Cloud infrastructure (including SaaS or IaaS) proved to be the most readily available solution for many organizations. End-user applications, compute workloads, storage, and the adoption of new cost models all challenged the technical understanding of IT departments familiarizing themselves with these new paradigms.
This compelling technical dream has quickly soured for some companies as the desire to emerge from on-premises technical debt and a seemingly simple solution to large problems began to reveal some of the very real challenges of migrating workloads into cloud-based solutions. The core issue is a lack of familiarity with the cloud and all the associated challenges any IT department would face from the Enterprise to the SMB market when adopting new technology before procuring the human resources needed to manage and maintain this technology.
Multiple factors drive these scenarios, creating many false narratives, including the sentiment that "the cloud is too expensive". What are these drivers, and how have they transformed the operational expense dream into the "cloud is too expensive" narrative?
Getting to the Root of the Problem: What Drives Cloud Spending Waste?
To understand the waste, I'd first like to share some facts about cloud spending.  First, according to Gartner, 2020 was a bonanza for cloud providers, with total spend coming in at $362 billion globally. Many factors have driven this growth, including the Coronavirus as well as organic growth and planned workload migrations from the data center and on-premises equipment to the cloud. Organizations shifting their investments to ongoing operational expenses from capital investments in equipment and the desire to get out of technical debt. All these factors have had some impact on most organizations.                                                                                       
So, what is the core issue? We know there is waste, but what is the root cause of this waste, and what can be done to remediate it?  The primary objects driving cloud cost overruns break down into a few categories:
Virtual machines are frequently over-provisioned (providing more memory and/or processing power than is required to process the assigned workload).

Hard drives are frequently unnecessarily large.

Platform as a Service (PaaS) provisioning plans are often underutilized.

Backup retention policies store data far beyond required or useful timeframes.

Service selections far exceed actual requirements.

Stranded objects that are no longer needed and can be removed from the environment continue to be utilized.
If there is suspicion, beliefs, and facts to support that waste is occurring, why can't organizations simply reduce the waste? Why is there no magic' no waste' button that the IT department can simply press before continuing with their daily tasks?
Unfortunately, it isn't as simple as tweaking a few settings: The core issue lies in accurately separating waste from necessary spending. Finding that healthy balance where all bases are covered from end-users, data processing, and customer experience needs where everyone is happy is not as easy as it sounds.
How Can Bird Rock Systems Help?
What Bird Rock Systems has been doing for its customers is assessing their environments for waste while being mindful of performance issues. 
We understand the challenges IT departments face with new technology and cloud installations that are not as mature as organizations would like them to be.  We assist in accelerating cloud maturity with our clients, and the key to getting that right from the beginning is with the proper architecture and fully understanding what the computing, network, and storage requirements are.
When we understand the current challenges and the state of the infrastructure, we can properly match the cloud infrastructure to meet the performance requirements while empowering IT staff to the new paradigm in thinking. Simply moving computing power from the data center or on-premises into the cloud doesn't actually address the core problems; it simply creates new challenges as teams rush to familiarize themselves with and integrate cloud-native tools into the existing infrastructure, which are, in most cases, free from cloud providers.
One of the cloud's biggest advantages is how convenient it is to use. However, without proper configuration and monitoring, costs can add up quickly and without warning. The cloud offers rapid scalability with just a few clicks, but this convenience is a double-edged sword: If teams don't understand what is going on behind the scenes, they may inadvertently turn on expensive features, significantly driving up costs. Even worse, the realization of the error may not be realized for days or even weeks. 
I have received more than one urgent email or panicked phone call from a client who has opened their cloud computing bill and discovered their costs had increased tenfold with no obvious explanation. To avoid budgetary shocks like this, some companies rolled back to what they know: traditional data centers.
However, a legitimate and healthy aversion to unexpected or unwarranted cost increases doesn't mean your organization has to abandon the cloud: To help organizations keep their cloud costs affordable and avoid sudden, unexpected increases, Bird Rock Systems offers public cloud cost assessments.
Most of our clients who undergo a public cloud cost assessment are able to cut their cloud-related costs by 50% or more. This cost savings depends entirely on finding efficiencies within the current cloud solution.
At their core, the Bird Rock Systems public cloud assessments assess the current cloud solution and carefully reviews how systems are currently provisioned, with the ultimate goal of costs savings by increasing efficiency, "rightsizing" your solution, and turning off or reconfiguring unnecessary features.
By reviewing your current solution thoroughly, we can ensure you aren't paying for more computing power or storage than you need, aren't storing unnecessary backups, and aren't paying for expensive features that don't bring value to your business.
The cloud is incredibly convenient, allowing near-instant scalability to match situational demand. However, many organizations like yours are paying for more virtual storage and computing power than they are using, unnecessarily increasing operations costs.
The cloud has revolutionized how data is stored and changed how traditional data centers are leveraged by organizations. However, you may be paying for more cloud than you actually need, drawing funds away from other critical projects and initiatives. Fortunately, Bird Rock Systems is always here to help. Book your Bird Rock Systems public cloud assessment today.
Stay in the Know on Changes in the Channel
Our once-monthly newsletter is curated for people working in the IT industry. Get your copy today.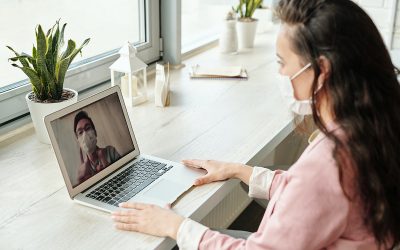 The COVID-19 pandemic has affected how we work, live, learn, and socialize in many ways. Technology has evolved rapidly to facilitate this new way of life, allowing us to swap in-person meetings for video conferencing calls and changing how organizations, including...