Solving the Buffering Problem When Streaming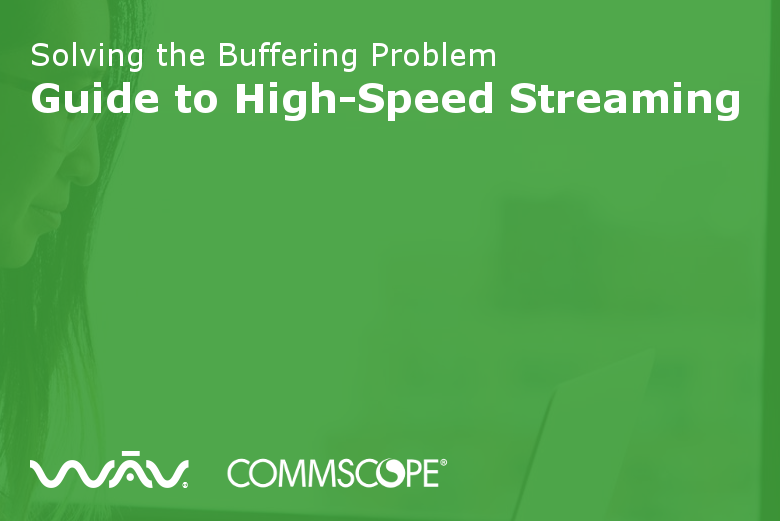 As businesses rely more on videos and webinars to connect with customers and workers, many networks are starting to feel the strain. Endless buffering, as well as audio and video problems and dropped connections, are frustrating and can hamper your team's productivity.
Leveraging Wi-Fi 6 & 5G to Improve Your Streaming Quality
With streaming pushing many older networks beyond their limits, many organizations are looking to upgrade their equipment to meet this increased demand. Both 802.11ax (also called Wi-Fi 6) and 5G can be leveraged to improve network strength and coverage, improving everyone's work experience and promoting productivity.
What is Wi-Fi 6?
Wi-Fi 6 is the next generation of Wi-Fi and aims to improve wireless communications in a variety of ways. Back in April, the FCC announced that they were opening up more areas of the radio spectrum for general use. Previously, consumer Wi-Fi devices were only permitted to broadcast in the 2.4 GHz and 5 GHz bands of the radio spectrum, which has led to overcrowding and interference issues as more devices try and access these narrow bands. Wi-Fi 6 devices can operate in these two bands as well as in the 6 GHz range, creating more Wi-Fi to go around.
In addition to addressing these latency issues, Wi-Fi 6 can provide users with increased range using a mesh system. Wi-Fi 6 is faster than Wi-Fi 5, allowing users to place their access points farther apart without compromising signal quality.
One other major benefit Wi-Fi 6 brings to the table is battery power. Wi-Fi connected devices often hemorrhage power as they strain to gain and maintain a connection. Wi-Fi 6's wider range means devices are less likely to move in and out of range, which drains batteries. Wi-Fi 6 networks also use wake time targets, which allow devices on the network to safely "sleep" between receiving transmissions, saving energy and extending the charge on laptops, smartphones, tablets, and other Wi-Fi enabled devices.
What is 5G?
While Wi-Fi 6 represents the next evolutionary stage in Wi-Fi, 5G is the generation mobile network. This new global wireless standard is capable of delivering higher multi-Gbps data speeds, experiences fewer latency issues, and can support significantly more devices than its 4G predecessor.
5G offers a more reliable and uniform user experience and can be used to support both mobile and IoT devices, including VR devices, AR devices, and smartphones.
This improved capacity and reliability make 5G ideal for in-building cellular connectivity, improving bother worker and customer cellular experiences.
How to Improve Streaming Quality & Reduce Buffering
Though there are a few things individuals can use to boost their own connection and reduce buffering (such as closing other tabs and applications, moving closer to the access point, or limiting the number of devices on your network), these individual approaches aren't scalable.
To achieve better coverage and provide a better experience for all users, you need a Wi-Fi 6 or 5G network that is designed to meet your needs and work in your workplace and devices that allow you to take full advantage of these connectivity advancements.
Our experienced team will sit down with you to discuss your needs and current coverage frustrations, and then develop a solution tailored to suit your organization's unique needs and space while respecting your budget.
Next, our team will ensure your equipment is configured and installed correctly, offering you as much or as little assistance as you need. Should trouble arise, our team will help you identify the core problem, fix your issue, and prevent future service disruptions moving forward.
Set Your Team Up for Success with WAV LLC & CommScope
We know that our customers are relying on us to provide the best solutions available to meet their needs. That's why our team only partners with trusted manufacturers whose high product standards and customer-focused approach to business align our own. That's why we are confident in suggesting CommScope Wi-Fi 6 and 5G solutions to our customers.
Great solutions depend on two main factors: choosing the right equipment for the job and then building a tailored solution that uses that equipment effectively. To get started upgrading your network, please contact us.
Stay in the Know on Changes in the Channel
Our once-monthly newsletter is curated for people working in the IT industry. Get your copy today.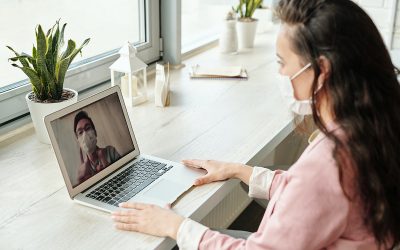 The COVID-19 pandemic has affected how we work, live, learn, and socialize in many ways. Technology has evolved rapidly to facilitate this new way of life, allowing us to swap in-person meetings for video conferencing calls and changing how organizations, including...