One Year Later: How Technology Has Evolved Since the COVID-19 Pandemic Began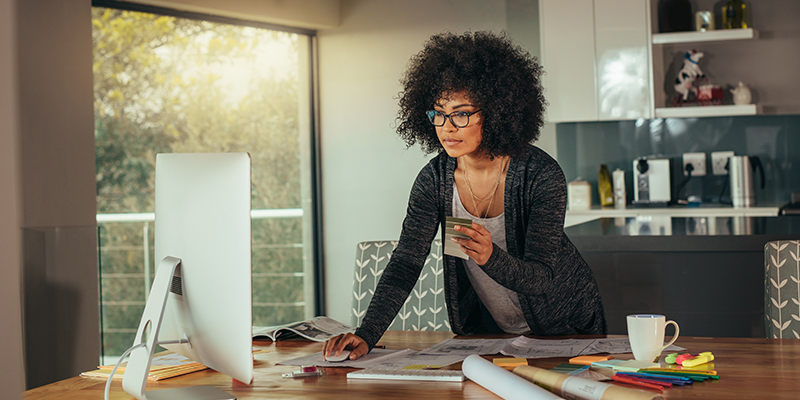 By: Larry Hoehn
COVID-19 has changed how organizations go about their daily business in a variety of ways. With many employees working from home, technology has played a critical role in keeping teams connected and ensuring workers can access the tools they need to get the job done, all while continuing to safeguard your organization's digital assets.
How COVID-19 Has Changed Technology (& the Way We Use it)
To help employees remain as productive as possible, many organizations have shifted to more cloud-based services than previously planned. Some of these now-essential cloud-based services include:
File Sharing Services: Keeping Everyone on the Same Page
The ability to share files quickly and easily while maintaining version control has become critical in the remote work era. As such, products such as Google Drive and Microsoft SharePoint have become vital for daily operations.
SASE: Keeping Your Cloud Secure
The cloud is an incredibly powerful tool, but it brings with it a variety of security concerns. SASE (Secure Access Service Edge) is a centralized approach to cloud security that eliminates gaps that cybercriminals may exploit.
For more information about SASE, please consider reading our article How SASE Empowers Organizations to Securely Embrace the Cloud.
Hosted VoIP Solutions: Rethinking Voice Calls
VoIP (Voice over Internet Protocol) allows organizations to make voice calls using their internet connection, as opposed to a regular phone line. As workforces exchange their centralized workplaces for their kitchen tables and home offices, keeping team members and clients digitally connected has become more important than ever.
Hosted VoIP solutions allow organizations to leverage VoIP without the need to purchase their own equipment or manage calls, reducing costs, and eliminating the need to pull vital administrative and IT staff away from other duties to manage the phones.
Video Conferencing: Keeping Your Team Connected
As great as a phone call is, it is no substitute for a face-to-face meeting. However, in the era of social distancing, face-to-face meetings carry too many risks, forcing companies to turn to video conferencing software to maintain these connections.
As such, programs such as Zoom, Cisco's WebEx, and Google Meet have replaced in-person meetings both within organizations and between organizations and their customers, promoting collaboration and helping strengthen business relationships in the COVID-19 era.
How to Leverage New & Evolving Technologies Effectively
Having a tool, and knowing how to adjust your underlying infrastructure to get the most out of it, are two very different things. Before you sign up for a service or purchase new software, make sure you take the time to consult with the experts and analyze your needs.
You should start with your data center, which will determine how effectively your network can handle traffic originating from multiple locations (in this case, workers' homes) instead of a centralized workplace.
While many organizations continue to rely on the centralized datacenter model for a lot of their internal traffic, this model is only optimal when your users are located in one centralized location. When users are scattered across a wide geographic area, you may want to consider re-evaluating this model and opting for an internet-based solution instead.
Evaluate Your Internet Traffic
I suggest organizations begin by evaluating their internet traffic. Many organizations find that most, if not all, of their internet traffic is currently hair pinned through their data center. This means that if a user needs to access the internet, their traffic is first routed through the data center before being re-routed back to the wider internet.
If this is the case, you should consider exploring whether there are internet-based services that can reduce the amount of traffic being re-routed to the data center to improve performance. Using internet-based services instead of one centralized datacenter means fewer chokepoints on your network, as well as faster service for all users since their traffic no longer needs to be routed through one central location and is instead dispersed across a variety of sublocations, which each user connecting to the sublocation closest to them.
Evaluate the Lifecycles & Expenses of Your Datacenter
Maintaining a data center is expensive and requires many costly equipment upgrades to keep it on the cutting edge. On the other hand, many internet-based services no longer require users to pay for expensive and time-consuming upgrades since the service, not the user, owns the equipment. This means that if an upgrade is required or there is an issue with the hardware, the service shoulders the equipment costs and simply re-routes the user's traffic to another service-owned data center, limiting or even eliminating network disruptions.
Many internet-based services are also able to offer more functionality than traditional user-owned datacenter models and are frequently able to offer this increased functionality at a lower price point than their data center counterparts.
This increased functionality at a lower price point, plus the benefit of no longer experiencing disruptions when there are equipment problems, means service such as Amazon Web Services, Microsoft Azure, and Google Cloud are becoming essential tools for many remote-work based organizations.
For more information about Microsoft Azure, and how to determine if it is a good choice for your organization, please consider reading our article Where Azure Fits into Your Mix & How to Get Started
How Can Bird Rock Systems Help?
Overhauling your datacenter model and adopting new technologies can be a daunting process, particularly for organizations without dedicated IT staff. That's where the friendly experts at Bird Rock Systems can help.
Our team will sit down with you and discuss your needs and goals. Using that information, we will create a custom, comprehensive roadmap that details when your existing solutions are due for a tech refresh and when your current IT contracts are set to expire. This roadmap will also detail what your next steps should be and how you should go about consolidating your solutions with the goal of cutting unnecessary expenses while increasing your overall user experience.
For more information, or to learn how your organization can best leverage the tech that makes remote-work possible, please contact our team today.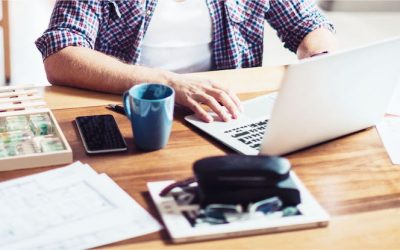 Episode SummaryOver the past two weeks, tech professionals globally have had to rapidly react and implement Work From Home (WFH) solutions due to the COVID-19 pandemic. With workplaces everywhere encouraging teams to practice social distancing and work remotely,...