Motivating a Remote Workforce During A Crisis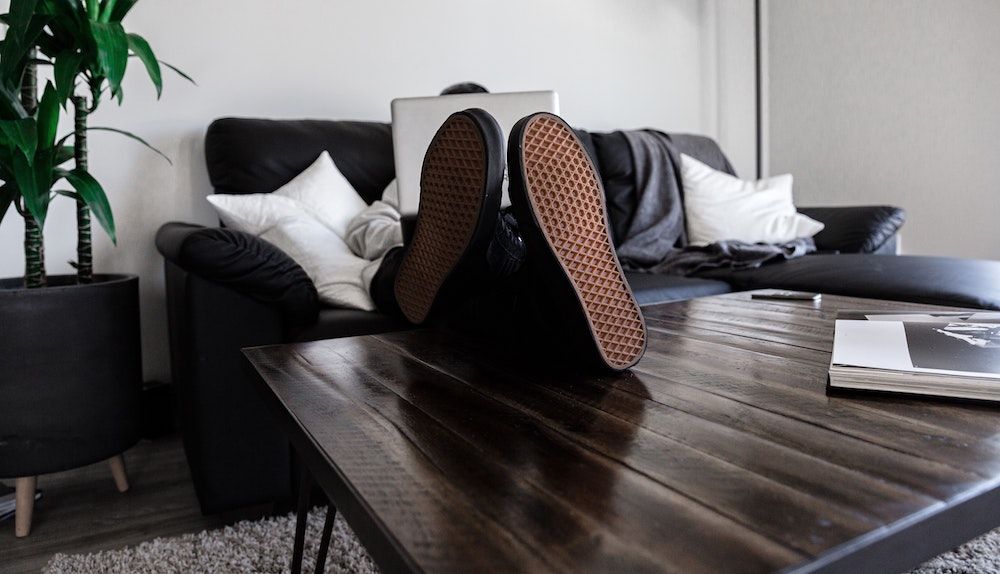 All right everyone, let's all take a collective breath. We are in a situation that most businesses were not expecting to deal with when the year started. However, let's be honest with ourselves. Isn't being a business owner and leader something that inherently comes with risk and uncertainty?
With more COVID-19 requirements coming out hourly from local, state, and federal governments, we are having to quickly respond – and not always with the notice and forethought that we would like to have.
For those of you moving your employees to working remotely to support social distancing, there are dozens of articles and tips for how to make things more technically efficient. However, the area we encourage you as a leader to not overlook is around the human response to crisis. As business owners and leaders, we signed up for a certain level of insanity but our employees did not. So, what can you do to help keep your team mentally engaged, keep morale up, and the work moving forward?
Well, for starters, recognize that your team members are human. They aren't autonomous drones who don't get scared or have anxiety. They are fathers, mothers, and neighbors who are looking for reassurance that everything will ultimately work out.
Once you recognize that, the act of motivation becomes so much easier. As a leader in a company with a 100% remote workforce, I recognize that motivating remotely isn't the same as giving a stirring "rah-rah" speech in person. It's harder to convey almost every aspect of motivation when you can't do it in person.
Now is the time to try a few things that can make all the difference for your employees:
The Daily Video Huddle
Regardless of what technology you use to make this happen (such as Microsoft Teams, Slack, Skype, or even FaceTime) the goal is to personally engage with your team daily, on video, for a brief five-minute check in. This will give you and your direct reports an opportunity to do a few things.
First, you see where they are mentally – are they focused, distracted, stressed or ready to take on the world? Second, you immediately get clarity on what their priorities are for the day. They know this meeting is happening, so they are ready to relay to you and the team what they are focused on. This allows you to immediately make corrections where needed or reinforce if they are on the right track.
Offline Conversations
Group discussions are great and keeping the team together and focused is needed. However, there are some things that should be kept private and when dealing with multiple personality types, you need a forum to get the skinny on where your employees' heads are at.
These "offline conversations" are also done via video chat and are designed to be more personal and less business-oriented. They are for you to check in and see how they are doing personally – both physically and emotionally. Not only does this build trust between you and your employees, it provides an outlet that a forced remote employee doesn't have at home.
Virtual Happy Hours
All work and no play will make any employee more stressed. This is especially true when people are quarantined at home and feeling trapped. Who doesn't like a good happy hour? The point of this activity is to bring people together and add a sense of normalcy to their lives.
Like the other activities I mentioned, this is done via video chat with the addition of your favorite beverage. The format is loose and shouldn't be forced. It is about bringing some levity to a stressful situation, being able to talk candidly about what's happening in the world, and leaving the trials of work back on your desk for an hour or so.
Virtual Scavenger Hunts
Being remote during this crisis won't be short-lived and you can only do so many happy hours without impacting productivity. Another option to stimulate some creativity is do a scavenger hunt that creates competition between employees while providing new insights into employees' home lives. If you want to start a virtual scavenger hunt, create a list of random household items that your employees may have. As an example:
Smallest candle
Hand sanitizer
Ugliest coffee mug
Mopst entertaining t-shirt
Magnifying glass
Largest book
Something bought outside of the United States
A coin with the oldest date on it
A plant
Strangest pet
Once you have the list, open a video bridge and the timer starts. Each person must find the item, take a picture of it and post to the video chat. Whoever gets through all the items first wins a prize.
This can be something as simple as an Uber Eats gift cart (although at this point a package of toilet paper might be the most valuable award). Depending on how creative you are, employees will not only see this as a form of pressure relief, but they will get to know a little bit more about each other. For example, who knew Chris liked fruity candles so much?
Take a walk outside, without your phone
Regardless of the climate you're in, there's no doubt that getting some fresh air does the mind and body good. Whether with family or alone, require your employees to get out of the house at least once a day and walk around the block. It's a subtle but effective way they can clear their heads, reconnect with family, and recharge themselves.
Why do all these things? Because you care about your team, you care about the families of your employees and above all, you care about the community we all live in that is the foundation of the businesses we lead.
This is certainly not an exhaustive list so share with your fellow leaders what other ideas you're putting in place to keep your team motivated, engaged, and positive!
Stay positive, stay engaged and stay put!
Stay in the Know on Changes in the Channel
Our once-monthly newsletter is curated for people working in the IT industry. Get your copy today.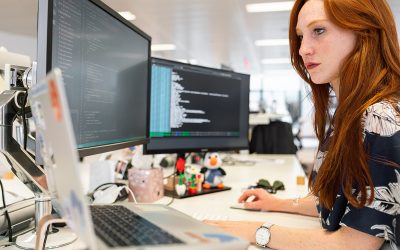 As we mark the first anniversary of the COVID-19 pandemic, remote work and remote learning have both become the norm. Unfortunately, this shift to remote learning brings with it a myriad of cybersecurity concerns that need to be addressed in order to keep your...