How IT-Light Organizations Are Adapting to the Modern Digital Environment
The information technology needs of most IT-Light organizations are usually fairly modest. However, the switch to remote work has caused many IT-related and cybersecurity headaches for many organizations, and these issues are compounded for organizations with minimal in-house IT staff. 
What the Shift to Remote Work Means for Many IT-Light Organizations 
Keeping Your Network Secure & Running Smoother Just Got More Difficult 
Re-configuring your internal network to support remote work while ensuring your digital assets remain safe can be challenging without a team of experts at your side. However, as many organizations find their revenue streams shrinking, adding or continuing to support an entire in-house team may be cost-prohibitive. 
Unfortunately for businesses, employment numbers from the Bureau of Labor Statistics predict that telework and remote work will only increase the demand for IT services, which means organizations with limited budgets may have trouble hiring and retaining talented IT and cybersecurity staff in an increasingly competitive technology labor market. 
Reducing Your IT Headcount May Be Tempting, but Beware 
Reducing your IT headcount, at least until the pandemic subsides, may be tempting if your organization's budget is shrinking, but doing so can have serious consequences. Work from home initiatives frequently leave internal networks vulnerable as employees must rely on their often-less-secure home internet connections to access the tools and information they need.  
Transitioning to remote work is also frequently disruptive, and as employees continue to grapple with unfamiliar tools, you may find your IT needs increasing as the pandemic continues. 
Cybercriminals Shifting Focus to Remote Workers 
Cybercrime is also on the rise in the COVID-19 era. Many criminals are taking advantage of poor technological infrastructure and inadequate cyber and data security to gain access to sensitive data and critical systems via insufficiently secure home internet connections. 
The infrastructure changes necessary to support remote work, coupled with the fact that most home networks connect to a multitude of less-than-secure devices (such as home IoT devices, gaming consoles, printers, and other devices with lax security settings), means cybercriminals suddenly have more endpoints than ever to attempt to exploit. 
Get the Skills You Need Without Expanding Your In-House IT or Cybersecurity Team 
To ensure these newly-formed cybersecurity gaps are addressed and that the entire network continues to run smoothly, many organizations have decided to partially or completely outsource their IT and cybersecurity needs to trusted partners. 
The Benefits of Outsourcing 
Access to Experts 24/7/365 
Outsourcing allows organizations to access an entire team of IT and cybersecurity experts without the need to support an expensive internal team. These elite teams are available 24/7/365 should problems arise, and because their entire job is keeping your network safe, secure, and running smoothly, your chances of experiencing a successful cybersecurity breach may be reduced. 
Increased Efficiency  
Relying on an outsourced team can also increase efficiency since these experts bring with them years of experience, highly specialized technical knowledge, and have likely encountered similar IT challenges in the past. As such, they are more likely to be equipped to identify and solve problems quickly, minimizing downtime.  
Relying on an expert team for your IT and cybersecurity needs also frees up internal team members to focus on your core business. 
Reduced Infrastructure Costs 
Outsourcing eliminates the need to purchase, update, and maintain costly equipment since the outsourcing partner shoulders this responsibility. This not only means those funds can be re-allocated to areas of greater need within your organization but that you are also more likely to have access to cutting-edge equipment without the associated purchasing and maintenance costs. 
This shift also allows you to transform capital expenses into operational expenses, increasing your agility while turning large, one-time expenses into more manageable monthly, quarterly, or yearly expenses, all while lowering your total cost of ownership. 
What Services Do Outsourced IT Services Typically Provide? 
Though exactly what services are offered will vary between providers, many organizations rely on outsourcing partners to handle their: 
Application and software development
Web development and hosting
Application support or management
Technical support or help desk services
Database development or management
Telecommunications
All of these services require specialized knowledge and extensive expertise, and being able to rely on an entire team of experts increases your chances of finding a solution in a timely manner while minimizing disruptions. 
Whether or not outsourcing is right for your organization depends on a variety of factors, but as the remote work era increases demand for IT and cybersecurity services while simultaneously dampening revenue streams, shifting away from in-house IT and cybersecurity teams to an outsourced model may be worth considering. 
Things move quickly in the technology sphere. Stay up to date on the latest tech trends and news with ChannelBytes webinars and the ChannelBytes blog. 
Stay in the Know on Changes in the Channel
Our once-monthly newsletter is curated for people working in the IT industry. Get your copy today.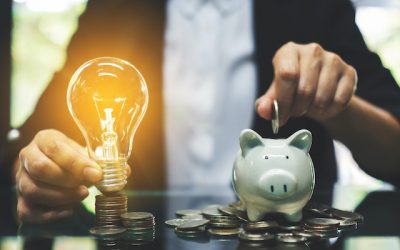 By: Joseph Javien The cloud has revolutionized IT. The migration from data centers and on-premises equipment has quickened its pace quarter after quarter. Profits for cloud providers are soaring, and organizations are in a bidding war for resources that have relevant...