Hospitals are struggling to combat cyber attacks
Hackers are increasingly launching malware attacks against medical organizations which cause disruptions in treatments and threaten confidential patient information stored in doctors' offices and hospitals. According to experts, the healthcare industry generally lags in cybersecurity measures to prevent and respond to attacks.
In fact, the risk for attacks has only increased amid the pandemic. Hackers have attempted to slow overburdened hospitals scrambling to treat surging numbers of sick patients. In April, Interpol alerted police forces in 194 countries to the heightened threat of cyber-attacks against hospitals.
Stay in the Know on Changes in the Channel
Our once-monthly newsletter is curated for people working in the IT industry. Get your copy today.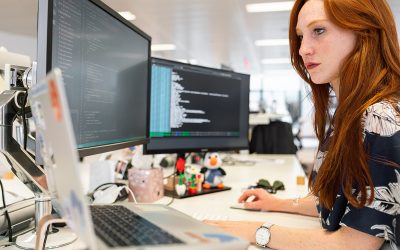 As we mark the first anniversary of the COVID-19 pandemic, remote work and remote learning have both become the norm. Unfortunately, this shift to remote learning brings with it a myriad of cybersecurity concerns that need to be addressed in order to keep your...