Diving Deep into Artificial Intelligence – Part 2: The Applications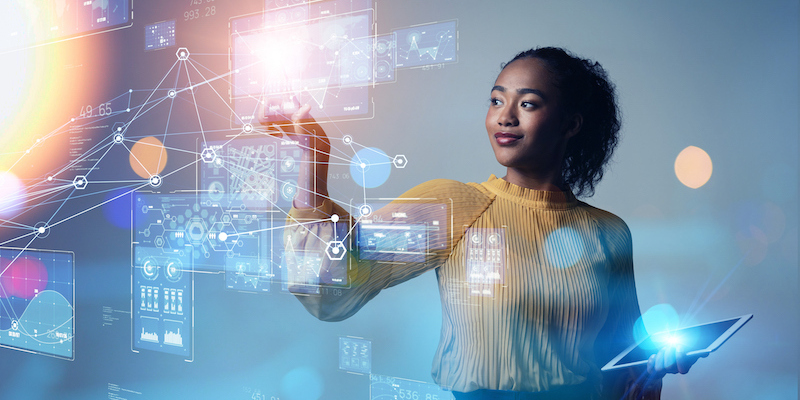 This is the second installment in a 3-part series on Artificial Intelligence (AI). The first installment provides an overview of the current technology. Read Part 1 here. This article discusses many different applications (good and bad) for AI. Stay tuned for part 3!
I asked Alexa what Artificial Intelligence (AI) means. She answered that AI is, "the ability of a computer program to think or learn." She also added that more information can be found in the first article of this series.
Next, I asked Alexa to name some applications for AI. She gave me an impressively long list including everything from robotic surgery to video games. (Alexa also mentioned natural language processing, but oddly, she didn't include herself as an actual application in that list.)
Alexa is right! There is a large spectrum of possible AI applications. So many, that it makes sense to try to group these into more manageable categories:
Research and Development (R&D)
This is where artificial intelligence is making the most significant contributions. Making it the most exciting part of AI! Computers have the ability to digest massive amounts of data. Within that data, AI can search for subtle patterns that may have taken humans years to discover (if ever).
For example, they may correlate data that suggests that ambidextrous males, with AB-positive blood types, who have brown eyes, and who do not eat enough green vegetables, may have slightly increased susceptibility to receding hair lines. The ability for AI to analyze these deep and unforeseen patterns allows it to draw conclusions that humans alone would struggle to.
Healthcare has always been the most notable R&D application for AI. Like using it to try and identify the factors that could increase a person's likelihood to contract cancer or other diseases. Then, using it to try to find new ways to treat those serious diseases.
However, this pattern-detection technology can also help in many other advanced scientific fields like meteorology, oceanography, chemistry, anthropology, astronomy, and all of the disciplines related to biology.
Business
Many of the same pattern-detection algorithms are also applicable to the business world. For example, historically, how has a transit strike in London impacted manufacturing stocks? Or precious metals? Or, if a company invests in Saharan real estate, what kind of ROI can they expect? When is the optimal time for such an investment? Where? And what external factors will influence the value of the land?
Today, AI engines drive many investment funds, automatically buying and selling commodities. However, I can tell you from first-hand experience that Alexa really isn't very useful as a financial advisor!
From a marketing perspective, AI can predict all kinds of trends. Perhaps baggy shorts are going to be popular next year – AI could tell retail outlets which colors to stock and when to roll them out. And then AI can also help forecast the most popular accessories for these shorts.
Futuristic Applications
Self-driving vehicles are the epitome of artificial intelligence applications. A computer must analyze hundreds of inputs and make critical real-time decisions, the ramifications of which could be catastrophic. For example, imagine that a car is self-driving in a peaceful local neighborhood. Another vehicle is coming in the opposite direction far too quickly. A small dog darts into the street. And someone opens a car door right in front of the self-driving vehicle. That's a lot of simultaneous information! How should the vehicle respond? How would you react in the same situation? The vehicle needs to refer to its programming, as well as all of its previous experiences, in order to make the best decision.
But, self-driving vehicles are still very new. They need some time and experience to expand their databases to include all kinds of scenarios like the one above. If a self-driving car has to face that scenario today, it's safe to say the result would not be good. Machine learning is critical in this process in order to help self-driving cars continuously evolve.
Entertainment:
Gaming companies love artificial intelligence! When a player figures out the best way to climb the mountain and retrieve the gold, the online game can adapt and add new obstacles. Additionally, AI can also find new ways to taunt the players into paying for additional lives, services, or resources. In this manner, games can continuously build and improve themselves.
AI has many other uses in the entertainment industry too. AI can replicate and edit film clips. It can help subscribers find romantic connections on dating apps. And Alexa, bless her heart, knows all of my favorite types of music.
When is AI not the best answer?
As you have seen, Artificial Intelligence is a very powerful tool that can facilitate many wonderful applications. Unfortunately, it can also be used inappropriately too.
Deep Fakes
AI has been used to create 'deep fakes' – very realistic impressions of individuals doing or saying unseemly things. In this case, AI can be used to analyze a person's subtle facial expressions and speech patterns in order to create a very convincing video that makes it appear as if a person is saying or doing something they never did. Opening up the possibility of people's reputations being ruined or for misinformation to spread.
Human Resources
AI is also not infallible. To this end, there is a big debate in the human resources sector regarding the use of AI due to biases – conscious and unconscious – that are inherently passed on by an application's human programmers or due to erroneous pattern recognition.
If a company's last three successful hires happened to be white males, the software might start to ignore applications from other individuals, regardless of programming, due to pattern detection and machine learning. In this manner, the artificial intelligence application can actually be counterproductive, or even harmful, depending on the context.
Wrapping Up
Alexa and I are both big fans of artificial intelligence, and we both agree that it's still in its infancy. New applications for AI are emerging every year and I can't wait to see where they take us. The future is going to be fascinating. Hop on, buckle up, and enjoy the ride!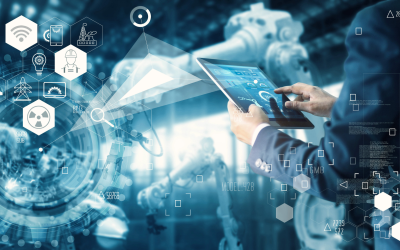 How Tech Giants are adapting to the disruption of AI No tech company wants to be seen to be lagging behind. Finding the balance innovative and being prudently cautious can be challenging, especially when you see competitors forging ahead. Most will recall the...