COVID-19 Demonstrates Why Leveraging Technology is Critical to the Modern Business Environment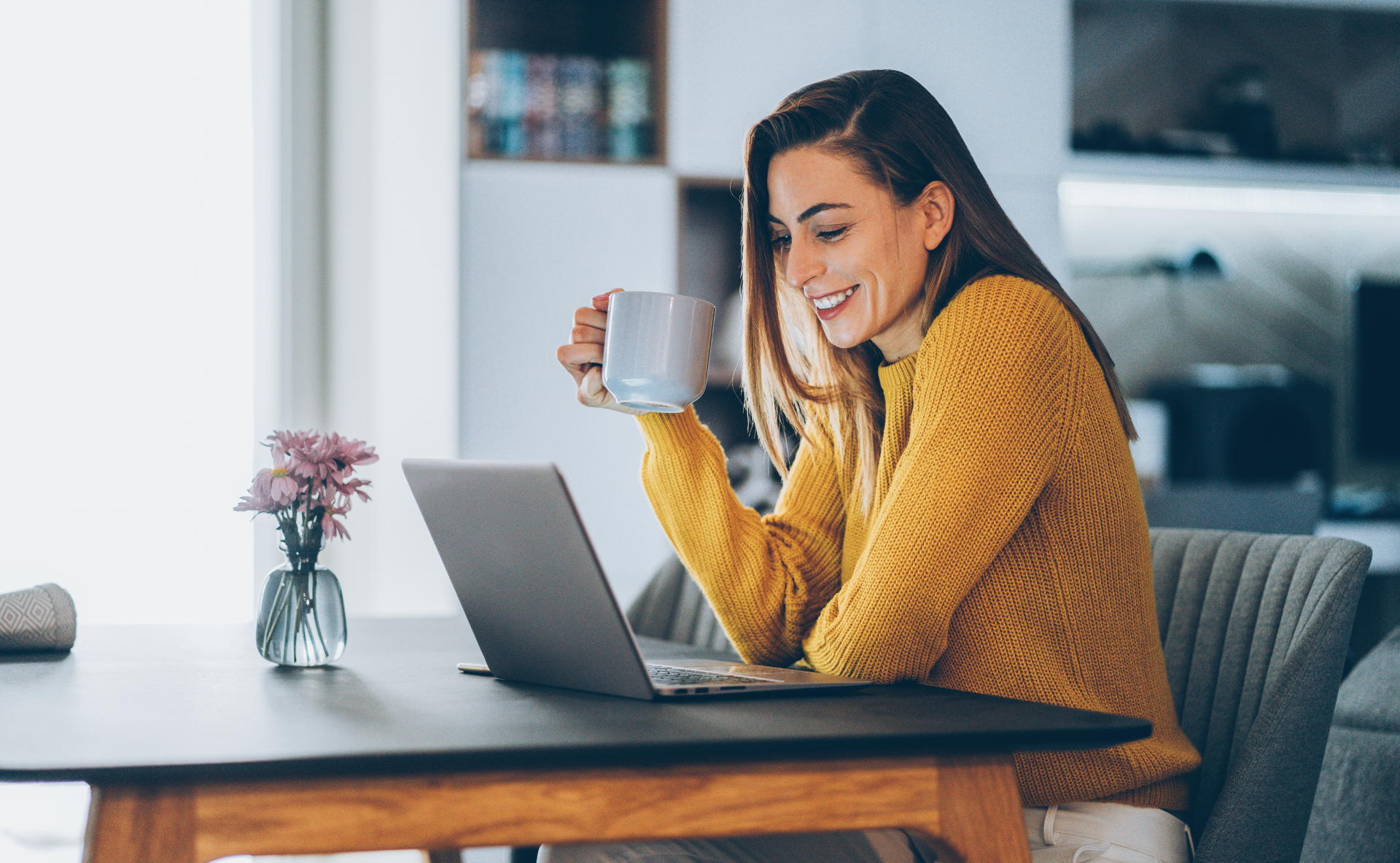 Technology already plays a critical role in the modern business world. However, the COVID-19 pandemic has pushed remote work to the foreground. Leveraging technology effectively is vital for helping employees who are socially distancing themselves, or who end up in quarantine, remain productive.
What is Remote Work?
Remote work is a working style that allows employees to work from a location other than the office. In the past, employees often had to be physically present in the office to complete their work. Now, with technological advances such as cloud-based software and video conferencing programs, employees can work from almost anywhere as long as they have a computer and a reliable internet connection.
Why is Remote Work Suddenly Critical?
In recent years remote work has become synonymous with both public spaces such as co-working spaces and coffee shops as well as the couch, home office, or kitchen table. 
However, the COVID-19 pandemic has changed remote work from a nice-to-have to a need-to-have for many workers in affected cities. Social distancing, the act of avoiding crowded spaces and limiting physical contact, is an effective strategy that can limit the spread of the disease. As such, many companies around the world are encouraging or even insisting that their employees avoid the office and isolate themselves at home.
What Technologies Can My Business Rely on to Facilitate Remote Work?
Remote work can be a great way to remain productive, provided you choose the right tools to assist your employees. To help your workforce stay productive, you may want to consider:
Laptops
Laptops are a great tool for remote work since they are more portable than desktops. If your employees aren't already using laptops, you may want to consider switching them over.
Videoconferencing for Meetings
A productive meeting can foster collaboration, generate ideas, and help ensure that all stakeholders are on the same page. When employees work remotely, video conferencing technology (Teams) can allow workers, clients, and other stakeholders to hold face-to-face conversations without needing to be in the same room. 
Unlike traditional conference calls, this allows employees to get some face time with each other (or the client), share presentations, or work through problems on whiteboards together even when they aren't in the same room.
Many of these programs also allow for screen sharing (so others can see what you are doing in real-time), making it easier than ever to brainstorm and share ideas.
Instant Messaging for Informal Collaboration & Communication
While idle chatter around the water cooler may seem like just a waste of time, it actually plays a vital role in maintaining office morale and forging interpersonal connections. When employees work remote, they can lose out on this informal bonding experience.
Fortunately, instant messaging apps (such as Teams) can help remote employees foster and nurture the important interpersonal relationships that teams are ultimately built on. Instant messaging apps are also great for allowing employees to quickly reach out to one another for small tasks, such as asking questions or relaying a decision that was made, that could otherwise end up clogging everyone's email inboxes.
VOIP to Help Keep Employees Connected to the Office Landline
While many modern employees rely on their personal smartphones or dedicated mobile work phones to keep in touch at the office, some businesses still rely on physical landlines such as small service businesses that rely on a central line for customer communication. When employees work from home, they aren't able to access their landline-based work phones.
To remedy this shortcoming, many businesses are turning to VOIP phones to handle their business call and conference call needs. VOIP phone calls are typically cheaper than traditional phone calls, and businesses are not limited by a set number of lines.
Cloud-Based Software to Get Work Done
Most businesses have moved away from physical paper documents, but a lot of day-to-day office tasks still rely on documents. To help ensure that every employee can access the documents they need, more organizations are turning to cloud-based programs such as Microsoft Office's OneDrive or Google Drive. Cloud-based document programs can ensure that every employee's version of each document is up to date, and let workers track who has made changes and when.
Project Management Software Keep Things Running Smoothly
It isn't always easy to keep everyone on track when employees are scattered across different locations. If your business doesn't already use project management software, you may want to consider making the switch as remote work becomes the norm (at least for the foreseeable future). 
Programs such as Asana, WorkStack, and Accelo can help you assign work, track progress, and manage due dates with minimal hassle.
Time Tracking Software To Promote Accountability & Increase Productivity
While research has shown that employees are actually more productive when they work from home, you may still want to ensure they are being productive on company time. Time tracking software (such as toggl) can help managers keep their team accountable and give workers more granular insight into which tasks are demanding the lion's share of their time. 
VPNs & Endpoint Protection Software to Boost Your Cybersecurity Posture
Just because businesses are taking a hit doesn't mean cybercriminals are slowing down. In fact, companies should be even more vigilant than usual as cybercriminals may seek to take advantage of disruptions related to COVID-19 to gain unauthorized entry to company systems and files.
If your employees regularly handle private or sensitive digital data, you may be more concerned than the average company about cybersecurity. To help safeguard your company's digital assets, you may want to consider providing remote employees with VPNs and ensure your current endpoint protection protocols and programs can handle the increased vulnerability remote work presents.
We recommend whatever VPN solution you are using has multi-factor or 2-factor authentication capabilities or the ability to posture devices allowing only authorized devices to connect to the VPN. Solutions like Palo Alto Networks and OKTA have these capabilities built into their VPN solution. Please contact Bird Rock Systems if you need assistance configuring your VPN for 2-factor authentication. 
You may also want to consider using an SSO (single sign on) program, which allows employees to memorize one password to access multiple systems through the SSO program, but in fact, uses multiple unique passwords for each individual system. The SSO program is responsible for verifying that the user is actually authorized to access the various systems whose logins are stored in the SSO program.
Additionally, to help make sure your remote workforce understands the ground rules for working remote, we recommend updating your remote access policies. If you don't currently have a remote access policy, the experienced team at Bird Rock would be happy to provide you with some policy templates to help you get started.
If your company isn't prepared to handle a fully or mostly remote workforce, it can hinder your employees' productivity and morale and affect your bottom line. Make sure your team has the tools they need to communicate effectively, complete their work remotely, and stay productive. 
About the Author
Jim Matteo founded Bird Rock Systems on the waves in 2003 at one of his favorite surf spots, Bird Rock. Since inception, Jim has built a company with consistent growth (6 times on the INC5000) and continues to bring tremendous value to his customers by creating a world-class company culture.
In 2012, Jim was awarded the EO- San Diego, Entrepreneur of the Year Award. His vision to provide 'Best in Class' technical solutions and customer services is rooted from his company's core values.
Stay in the Know on Changes in the Channel
Our once-monthly newsletter is curated for people working in the IT industry. Get your copy today.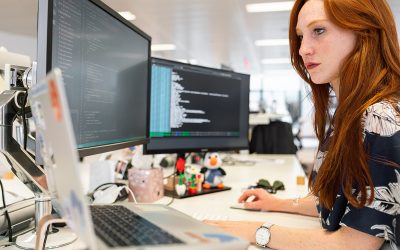 As we mark the first anniversary of the COVID-19 pandemic, remote work and remote learning have both become the norm. Unfortunately, this shift to remote learning brings with it a myriad of cybersecurity concerns that need to be addressed in order to keep your...