I really hate awareness months. Like we're all aware of bullying and we're aware of obesity. In our field, being aware of cybersecurity runs in a similar vein. Nonetheless, this month serves as a good opportunity to bring up the topic with the masses. With over 65% of people reusing passwords across multiple sites, clearly any opportunity to reinforce the basics should be embraced with open arms.

— Andrea, Contributor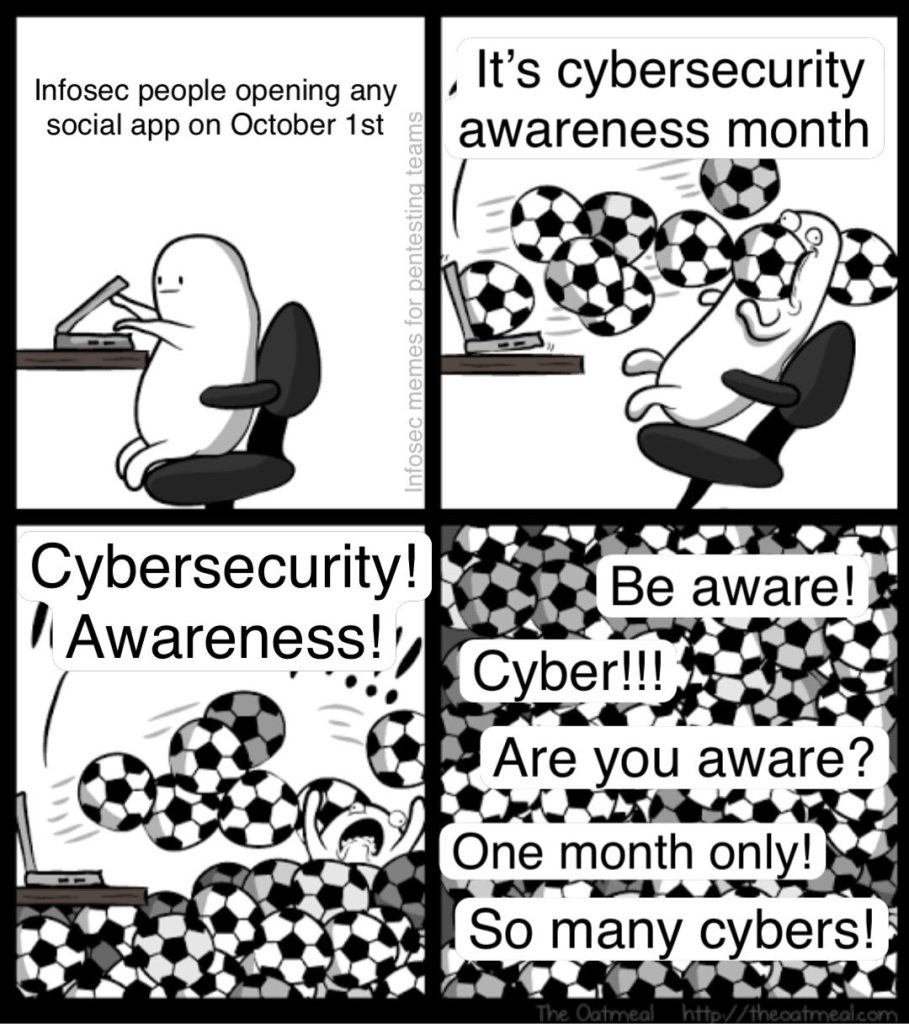 Image via @InfoSecMemes
👉  Why we need a cybersecurity nudge…
"This is intended to nudge individuals and companies to reflect on their security best practices and ensure they are building the safest habits to protect themselves from what seems to be a myriad of cybercrime." via Digital Journal
💊  Why ransomware attacks could turn deadly…
A recent lawsuit against an Alabama hospital shows how ransomware attacks could lead to patient deaths.
🖥  Why you should check on your domain…
Of the largest 2,000 companies globally, 81% have failed to lock their domain with their registrar.
🚨  Why organized crime is going online…
"We have always thought that the Mafia is violent, that it does beatdowns and homicides. In other words, traditional crimes. Now they are transforming toward the digital world. They are using hackers within their organization." via Vice
💰  Why there's no honor among thieves…
Ransomware gangs are now surprised (?) to learn that other criminals will scam them if they can.
Stay in the Know on Changes in the Channel
Our once-monthly newsletter is curated for people working in the IT industry. Get your copy today.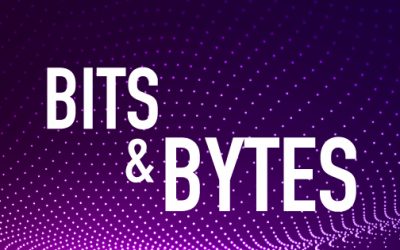 "... if the past two-and-half years have proven anything, it's that solution providers are flexible, agile, and ready to revamp their business models if need be, to better serve their customers." Here's what a few solution providers had to say about how year-long...