A Look at How Communities are Making Use of CRF Federal IT Funding Investments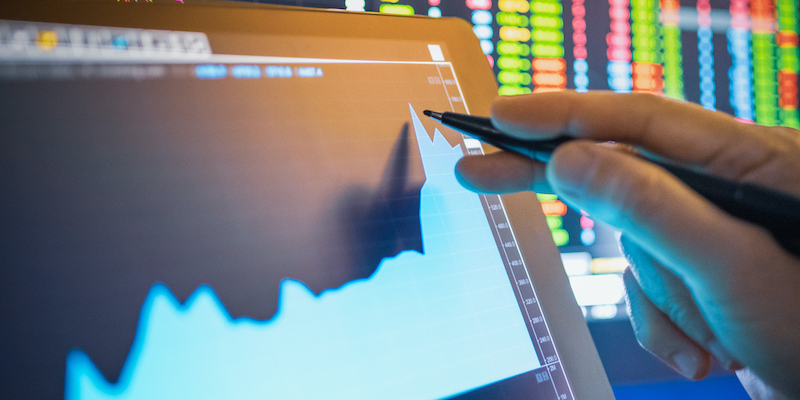 By: Chris Lee 
As part of the Biden administration's $1.9 trillion COVID-19 relief plan, President Biden announced that $10 billion of that funding will be invested in improving IT infrastructure and security across the country.   
In this article, we'll take a look at how communities across America are investing this federal IT funding to improve the lives of residents both during the pandemic and in the future. 
A comprehensive list of how states are spending Coronavirus relief funds can be found here, and a list of how the federal government is funding relief efforts can be found here. 
Many States Using Federal Fund to Expand Broadband
According to the FCC's Eighth Broadband Progress Report, 6% of Americans (about 19 million people) still lack access to fixed broadband service at threshold speeds. Rural areas are particularly affected, with nearly 25% of rural residents (14.5 million people) lacking adequate access. 
To help address this access gap, many states are investing CARES Act and CRF funds in initiatives that aim to close the digital divide by expanding broadband access. When all Americans, regardless of location, income level, or other factors, have access to reliable, high-speed internet, they and their communities thrive. A good internet connection is critical for accessing remote work opportunities, online educational resources, and telehealth services1. 
Investing in broadband and working to close the digital divide will benefit communities both during the current health crisis and well into the future. 
Distance Learning
Between 15 million and 16 million elementary and secondary school students (particularly those found in rural or low-income households) lack either adequate internet access or the necessary digital devices at home to support online learning.  
To help address this persistent issue, twelve states (Alabama, Connecticut, Idaho, Maryland, Maine, Michigan, Mississippi, Missouri, Nevada, North Carolina, Ohio, and Tennessee) have set aside a portion of their CRF funds to help families with school-aged children (kindergarten through twelfth grade) purchase wireless hotspots, internet-enabled devices, or both. 
For example, Ohio's BroadbandOhio Connectivity Grant received $50 million in CARES act funding, which is being used to provide hotspots and internet-enabled devices to low-income students. Missouri and Tennessee also used a portion of their CRF funds to help close the connectivity gap in higher education:  
Tennessee used $20 million of its CRF funds

 to develop grants for public and private higher-education institutions improve their IT infrastructure to ease the transition to online learning and invest in social distancing measures on campus.

 
The Department of Education also received $30.75 billion through the CARES Act, which is being used to support remote learning efforts across the country. These funds were used to create four grant programs: 
Telehealth
The current health crisis has increased demand for telehealth services: in 2020, 46% of Americans accessed telehealth services, up from 11% in 2019. Telehealth involves connecting patients seeking non-urgent or routine medical care to relevant medical professionals via test and video conferencing.   
Five states (Idaho, Iowa, Missouri, Oregon, and Vermont) have used a portion of their CRF funds to create broadband grants targeting a range of connectivity needs, including expanding telehealth services. For example:  
Public Wi-Fi 
Before the pandemic, students and workers alike without reliable home internet frequently had trouble completing homework or applying for jobs online. As such, many relied on cafes, fast food restaurants, libraries, and other public or semi-public areas for free Wi-Fi access. However, COVID-19 has forced many locations offering free public Wi-Fi to close. 
To ensure residents without home internet or necessary digital devices are still able to access online resources, Idaho and Arizona have used CARES funding to deploy more public internet access points.  
Residential Broadband Infrastructure
Several states that lacked broadband grant programs before COVID-19 (Delaware, Idaho, Kansas, Mississippi, New Hampshire, and South Carolina) have used a portion of their CRF funding to establish emergency initiatives.  
Multiple states that already had grant programs in place before the pandemic have created emergency funds to funnel CARES Act money towards expanding existing broadband infrastructure and connecting new customers, and keeping households connected. 
Vermont

 created the COVID-Response Accelerated Broadband Connectivity Program (which received 

$17.4 million in funding

), whose initiatives include building infrastructure to connect households, businesses, and other buildings to the internet (fiber-to-the-premises) and offering up to $3000 in financial assistance to expand connectivity to underserved streets and neighborhoods (a cost that is usually shouldered by property owners). The state also created a temporary subsidy program that offers qualifying households up to $20 per month to help cover the cost of internet access so that residents can learn, work, and access telehealth services.
Tennessee

 

created the 

Tennessee Emergency Broadband Fund

 (which received $61 million in CRF funds), whose mandate is to support new infrastructure deployments and provide public Wi-Fi access points. The program is also tasked with providing funding to connect 

currently-unconnected

 homes to existing network infrastructure by expanding the number of service drops, which run service lines to customer homes and providing customer premises equipment.

 
Every community is different, so there are no one-size-fits-all solutions when it comes to spending federal relief funds to improve IT infrastructure. Each state has taken steps to deploy its relief funds wisely and improve the lives of residents by investing in IT infrastructure and improving broadband access by expanding telehealth access, supporting distanced learning and remote work, investing in public Wi-Fi, and expanding residential internet access. 
Technology is constantly evolving. Stay up to date on the latest IT and cybersecurity news and tech trends with educational articles and engaging webinars from ChannelBytes.   
Stay in the Know on Changes in the Channel
Our once-monthly newsletter is curated for people working in the IT industry. Get your copy today.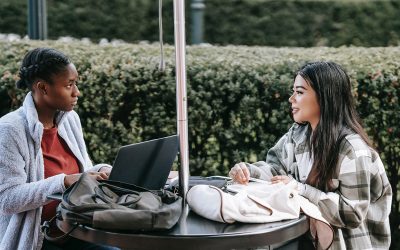 President Joe Biden plans on investing $10 billion in US IT infrastructure and security as part of his proposed $1.9 trillion COVID-19 relief plan. In the wake of the devastating and far-reaching SolarWinds attack, it has become clear that the United States needs to...